José 'Zé' Kalunga
| | |
| --- | --- |
| Clan | Brujah. |
| Position | Harpy. |
| Status | 4 |
| Domain | Joinville, Brazil. |
| Coterie | None. |
| Society | None |
| Path | Humanity 00 |
| Player | César Robortella |
Overview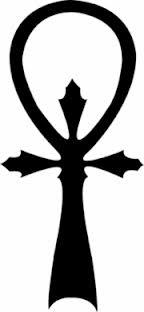 Alias(es): Zé Kalunga, Seu Kalunga, Seu Zé or just Kalunga

Real Name: José Kalunga
Apparent Age: 35 years
Concept: Babalorixá - Also Kingpin
Physical description: Strong black man with regular size and a soldier portrait. Normally appears in three kinds of vestment, in white cerimonial vest as a religious Babalorixá between closer allies, as a Kingpin during social events acting as Harpy and with tatical suit at combat. Normally he walks with a black briefcase. He appears to be a charismayic and friendly person, but easily changes to a grimm look and intimidate posture when necessary.
Detailed Status:
Acknowledged by Luis Fernando Muller deceased Prince of Curitiba; Efficient by Ivan Prince of Joinville; Influential by Harpy; Well-Connected by Hapry.

Character Information
Known History
- He is a grandson of slaves. - He fought at second world war. - He was brought to immortality with his brother. - Carlos Xavier his sire was killed by his own brother João Caveira. - He fought against Sabbath besides Camarilla and Anarch mates around Brazil. - In Curitiba he was accepted at Ivory Tower after some successful campaigns. - In Joinville he received hospitality, was Primogen Brujah, and now is acting as Harpy.
Coterie
None
Allies
Omar C. Ferreira (Assamite), Duende (Brujah), Letite Dandridge (Brujah), Arthur Rocha (Nosferatu).
Enemies
João Caveira (Brujah Antitribu)
Sire
Carlos Xavier (Deceased)
Childer
Not yet.
Broodmates
Character Inspirations
Noriel Vilela, Candomblé, Kingpin.
Soundtrack
https://www.youtube.com/watch?v=F_6IjeprfEs
https://www.youtube.com/watch?v=2FJeFknuQWE
https://www.youtube.com/watch?v=qBWty0qEDO4
https://www.youtube.com/watch?v=waELBI0jNjo
Quotes
"Kaô Kabecilê! By the Blood we frenzy! By the blood we fight! By the blood we will flow! By the will of Orixás i cast my bless! To my brothers and sisters with Axé!"
Rumors
- Some people says he talk with the deads;
- Maybe once was in bloodbond for a long time;
- Is told he knows african magic and rituals;
- Sometimes he can see the future;
- People says he is cursed;
- Some Brujah think he is an Idealist;
- Is said he help anarch people in need;
- He and his brother are living in war a long time;
- Maybe he have some kind of relation with Sabbath;
- He survived to a werewolf confront.