John Vasquez
| | |
| --- | --- |
| Clan | Assamite |
| Position | Harpy |
| Status | 6+2 |
| Domain | Twin Cities, MN |
| Coterie | The Aspirations |
| Society | None |
| Path | Humanity Template:8dots |
| Player | Chris Meuleners |
Overview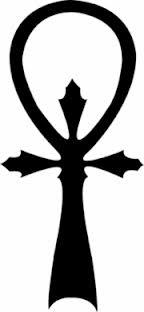 Alias(es):
None known
Real Name: Unknown
Apparent Age: 42
Concept:
Physical description: 5'11" 165lbs, Medium length brown hair, average build. Pale, European complection with high humanity and Blush of Health. John is of relatively average appearance and does not stand out in a crowd. He is often dressed well, in high quality and well fit clothing, but rarely anything flashy.
Detailed Status: Acknowledged by Prince Villon of Paris in 1798, Well-Connected by Prince Barbarossa of Frankfort in 1823, Silver- Tongued by Prince Bahti of New Dehli in 1987, On-Point by Prince Stratton of the Twin Cities in 2023, Diligent by Prince Stratton of the Twin Cities in 2023, Efficacious by Prince Armitage of the Seven Rivers, Influential as Harpy of the Twin Cities, Well-Connected as Harpy of the Twin Cities


Character Information
Known History
Juan Paublo Valdes appeared in the Camarilla court of Paris a few years before the end of the 18th century. The man was well connected in mortal society and familiar with Camarilla politics and etiquette but had no direct connections with the local kindred. A bit of an enigma among the locals, most were uncertain of his lineage or clan. He quickly gained the favor of the new Prince Villon, and commonly associated with the other Toreador of the court, but anyone questioning them of his patronage would receive little more than a knowing smirk or less subtle change in subject. Previously independent, Juan received his Acknowledgment in 1798. As Napolean's forces expanded through Europe, Juan followed. He established expanding trade lines through conquered land, stopping for a time in Frankfurt. After aiding in his praxis over Cecille, he grew attention from the local Prince Barbarossa for his skill in maneuvering mortal connections and acquiring resources of value for the growing Camarilla domain. By the mid 19th century, Juan left Germany to explore and expand his connections throughout Europe and into India. Now known as John Vasquez, he became a fixture at the court of Prince Bahti in New Delhi by the end of the 20th century. His most notable accomplishment over that time involved negotiating a minor territory dispute with the local Kuei Jin. It was not until several years after the Schism in the early years of the 21st century that John openly declared himself as a member of Clan Assamite. Prior to that time, any kindred that attempted to guess the clan often assumed he was a Toreador. While John never lied about his blood, neither he, nor any Prince he resided under, exposed the truth, and no kindred interested wound have guessed. As clan Assamite worked to establish itself within the Camarilla, John began working ever angle possible to expand their legitimacy. Over a decade, he called in ever favor he was owed, sold ships and businesses, liquidated the resources and boons, working every contact he still held to help establish his clan within the Camarilla. Unfortunately, many of those expenditures were lost of squandered with little benefit. In the end, John was left with minimal resources, several burned bridges, and little progress. In 2018, John made a move to the United States. Initially landing and establishing a haven in San Franscisco, complications with his arrival caused him to second guess the move. He spent a bit of time exploring new options before moving to the Twin Cities, MN domain more permanently in 2021. He was quickly welcomed by and elevated to the position of Harpy, and subsequently recognized by Prince Stratton of the Tremere for his attention to detail and voracity in political endeavors.
Coterie
The Aspirations - A Minnesota based influence Coterie under the direction of Primogen Todd Eiken
Allies
Unknown
Enemies
Unknown
Sire
Unknown
Childer
Unknown
Broodmates
Unknown
Character Inspirations
Soundtrack
Quotes
Rumors
He has had to deal with kindred far more "important" who are far less capable.
He really is a Toreador, Assamites don't sing that well.
He is of elder blood dating back to the days of Constantinople.
John also serves as Servire to Chief Archon Mark Decker of the Gangrel Justicar's office