Go
| | |
| --- | --- |
| Clan | Malkavian |
| Position | None |
| Status | 2 |
| Domain | L/A, ME |
| Coterie | Go |
| Society | None |
| Path | Humanity O |
| Player | Go! |
Overview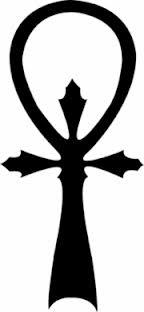 Real Name: Go!
Apparent Age: Mid-20s
Concept: Enjoys the Game, Win or Lose
Physical description: American male, tall, brown hair, beard, a little sleepy looking. Usually seen wearing a kilt, t-shirt, and chess socks with no shoes. Has a bag full of games.
Detailed Status:
Acknowledged (Maisie Ardgall, Prince of Edinburgh)
Playful (Miranda O'Connor, Primogen of Edinburgh
Character Information
Known History
Welcome to Go! Go has many meanings: to begin, to leave, to try, to function, to compliment, to urinate, to approve, and much more. It can mean almost anything! It also means 'a small stone' in Japanese. Isn't that all we are; small stones used in a game of tactics and strategy? That's what I have become and I accept who I am. I am Go.
Be mindful of who gets to go first. In many games, especially solved ones, the first move has a distinct advantage and a much higher statistical probability of winning. Winning doesn't matter. Playing the game is the thrill, the lesson, the experience, and the reward. Have fun.
Partners
Friend Gary (Never met him but he's the best!)
Friend Jim (He helps me sometimes and drinks not-milkshakes.)
Friend Cecilia (She is so creepy and fun! And pink!)
Friend Tobin (I hear he turns into a tiger!)
Frenemy Prince Rufus (I like his farm and his animals, but he made Friend Cecilia cry so he's a jerk, too.)
Nash (He's the goodest boy.)
Adversaries
MMO games - Go avoids MMOs much like the tragic action hero avoids guns because they "take him to a dark place".
Sire
Miranda O'Connor ((NPC))
Character Inspirations
I've always loved games. They always require a mental engagement, usually a social interaction, and sometimes a physical one as well. Games are life. Life is like a game. It has a setup, rules, a board, and lots of players. It requires strategy and guile. Life, though, doesn't offer a sense of finality. There's no winner. You either live forever and the game never ends, or you meet oblivion and experience no sense of conclusion, winning or losing. The games I love, though, have a conclusion. You win, lose, or draw to your heart's desire. You can play again or choose a new game.
Soundtrack
 1. New - No Doubt
 2. Steal My Sunshine- Len
 3. Magic Carpet Ride (Steir's Mix) - Philip Steir
 4. Troubled By The Way We Came Together - Natalie Imbruglia
 5. Gangster Tripping- Fatboy Slim
 6. Cha Cha Cha - Jimmy Luxury & The Tommy Rome Orchestra
 7. Song For Holly - Esthero
 8. Fire Up The Shoesaw - Lionrock
 9. To All The Lovely Ladies (Radio Mix) - Goldo
 10. Good To Be Alive - DJ Rap
 11. Believer - BT
 12. Shooting Up In Vain (T-Ray Remix) - Eagle-Eye Cherry
 13. Talisman - Air French Band
 14. Swords - Leftfield

Quotes
C - (to J) "Like drinking vomit?"
J - "You told her!? Well, it wasn't technically vomit."
Go - "That's what I said!"

Rumors