Ezekiel
| | |
| --- | --- |
| Clan | Malkavian |
| Position | Prince |
| Status | 5+1+4 |
| Domain | Griffin Ga. |
| Coterie | ??? |
| Society | ??? |
| Path | Humanity 0 |
| Player | Chris Rutan |
Overview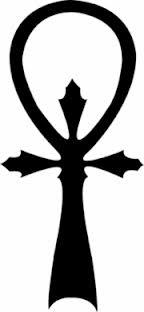 Alias(es):

Real Name: Ezekiel
Apparent Age: mid to late 20s
Concept: Knowledge Seeker
Physical description: Fantastically Average Looking 5'10 light brown hair, Facial hair, Brown eyes.
Detailed Status:
Acknowledged (Prince Dr. Abner Baker Jr., Knoxville TN.)
Insightful (then Prince William Harris Stevens, Griffin GA.)
Resourceful (Primogen Cora Strozzi-Giovanni, Atlanta Ga.)
Steadfast (Prince Warrick Armitage, LaCrosse WI.)
Intuitive (Prince Aribella Jones, Griffin Ga.)
Dignified (as a Dignitary of the Camarilla)
Exalted (as Prince of Griffin, Ga.)
Well-known (as Prince of Griffin Ga.)
Famous (as Prince of Griffin Ga.)
Distinguished (as Prince of Griffin Ga.

Character Information
Appeared about 100 years ago as an acknowledged member of the Camarilla. Moved to Griffin Ga from Tennessee "in search for knowledge". Spent roughly a year as the Primogen in Griffin before stepping down to pursue some lead on some knowledge he claims could be the key to his ultimate goal. Has been found recently within the Atlanta Domain more often than Griffin.
Coterie
Allies
Enemies
Sire
Childer
N/A
Broodmates
Aribella Jones
Character Inspirations
Soundtrack
Quotes
"What colors do you smell today?"
Rumors