Desdemona Alpenthorne
| | |
| --- | --- |
| Clan | Tremere |
| Position | Primogen |
| Status | 4+1 |
| Domain | Los Angeles, CA |
| Coterie | Unknown |
| Society | ??? |
| Path | Humanity - |
| Player | Alice |
Overview
Alias(es): Desdemona Alpenthorne
Real Name: Unknown
Apparent Age: Early 20s
Concept: Ambitious Apprentice
Detailed Status:
Acknowledged by Sovereign Prince Ethan Neumann of Los Angeles in December 2017
Bold by Sovereign Prince Ethan Neumann of Los Angeles in January 2019
Dutiful by then Primogen Holden Farrar of Clan Tremere in Los Angeles in June 2018
Irreproachable by Sovereign Prince Ethan Neumann of Los Angeles in October 2019
Revered as Primogen of Clan Tremere in Los Angeles

Character Information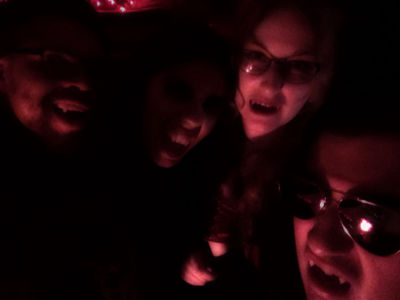 Known History
Following her embrace, Desdemona is rumored to have locked herself away for several years with her studies before finally being acknowledged in December 2017 by Sovereign Prince Neumann in Los Angeles. This rumor likely stemmed from her timid, quiet demeanor. She quickly became involved in local politics, being named Whip under Primogen Holden Farrar on the evening of her acknowledgement.
That position became very vital following a mass shooting at the university at which Holden Farrar worked as a professor. This incident resulted in the "death" of Mr. Farrar's public persona, making it dangerous for him to appear at gatherings which were not masquerade safe. Desdemona met with the primogen council in his absence and became known as one of the primary voices of Clan Tremere in Los Angeles. When Holden Farrar officially stepped down from his position in June of 2018, it was expected that Desdemona would immediately take his place. However, the position remained vacant for a month before she was officially named primogen of Clan Tremere in July of 2018. Some suspect the sovereign prince dragged his feet on appointing her due to a personal grudge he carries against the clan, while others believe it was simply due to some sort of due process or miscommunication.
Desdemona acted as primogen of Clan Tremere until September of 2018, when her clan mate Leonidas MacLean became involved in a serious political scandal, allegedly conspiring with Serenity (then primogen of Clan Nosferatu) in an unsuccessful attempt to seize praxis. Following MacLean's disappearance and an alleged attempt on the sovereign prince's life at the hands of one Yitzhak (a Tremere who is bloodhunted in the city of Los Angeles), Sovereign Prince Neumann revoked the primogen position from Clan Tremere all together, and to this day the seat remains vacant.
Since then, Desdemona has been working diligently to repair her clan's relationship with Sovereign Prince Neumann, but he refuses to restore Clan Tremere's primogen position. This has caused some uproar within the clan both in and out of Los Angeles. Some argue he overstepped his power as prince by revoking it to begin with.
Coterie
Allies
Enemies
Sire
Childer
Broodmates
Character Inspirations
Soundtrack
Quotes
Rumors
She appears meek, but that's just an act to disguise her true power.
She conspired with Yitzhak on his most recent attempt on Sovereign Prince Neumann's life.
She's secretly allied with the anarch Elliott Masters.