Augusto de Lamare
| | |
| --- | --- |
| Clan | Toreador |
| Position | Primogen |
| Status | 3+1 |
| Domain | São Paulo, Brazil |
| Coterie | None |
| Society | ??? |
| Path | ??? ??? |
| Player | Julio César Nicolodi |
Overview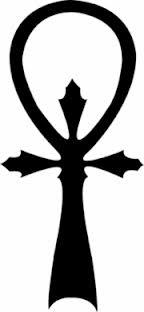 Alias(es): Augusto de Lamare, Augusto das Cruzes

Real Name: ???
Apparent Age: 32
Concept: Dark Poet
Physical description: Augusto has apparent age of 32 years, very white, almost cadaverous, always dresses elegantly, her gaze always between three feelings: sadness, anger and hardness. Green eyes, dark hair.
Augusto tem idade aparente de 32 anos, muito branco, quase cadavérico, sempre se veste elegantemente, seu olhar sempre varia entre três sensações: melancolia, dureza e ira. Olhos verdes, cabelos escuros.
Detailed Status:
Recognized by Valerie Lamare former Prince of São Paulo (January 1881) Trusted by former Primogen of São Paulo Gabriel Carvalho (September 2012), Valiant by the words of Prince Tudor Rafael of São Paulo(February 2013), Revered by the position he holds (São Paulo, since September 2012).

Character Information
Known History
Augustus was a well known poet before the hug, recognized for his poetry tough, realistic, morbid, built and inspired by various losses in your live. Was embraced in a retreat for tuberculosis patients. Participated in the Week of Modern Art in 1922, but a few months after it came out in week trip through Europe. Returns to São Paulo after the death of his Grand Sire Valerie Lamare. Rebuilt Workshop of Family de Lamare and participated in the investigation of the death of their matriarch. It takes as Priomogen of Family Toreador in the city. Participated in the investigation into the abduction of the old Seneschal (now Prince) of São Paulo, Rafael Tudor. Helped the release of Prince Raphael Tudor when virtually the entire court of São Paulo was being seduced by Elder Setite under blood hunt Mahara, not letting themselves be dominated by his powers. Uses their influences in the current risk situation that the city of São Paulo has experienced decreasing forces hunters and removing the possible influences that Sabbath is controlling, as well as keeping the mask in the city.
Augusto era um conhecido poeta antes do abraço, reconhecido por sua poesia dura, realista, mórbida, construída e inspirada em várias perdas em sua vida. Foi abraçado em um retiro para portadores de tuberculose. Participou da Semana de Arte Moderna em 1922, mas alguns meses após esta semana saiu em viajem pela Europa. Retorna a São Paulo após a morte de sua Grand Sire Valerie de Lamare. Reconstruiu o Ateliê da família de Lamare e participou das investigações da morte de sua Matriarca. Assume como Priomogênito da Família Toreador na cidade. Participou das investigações sobre o sequestro do antigo Senescal (atual Príncipe) de São Paulo, Rafael Tudor. Auxiliou a libertação do Príncipe Rafael Tudor quando praticamente toda a corte de São Paulo estava sendo seduzida pela Anciã Setita, sob caçada de sangue Mahara, não deixando-se dominar por seus poderes. Utiliza as suas influências na atual situação de risco que a cidade de São Paulo vem passando, diminuindo as forças dos caçadores e retirando as possíveis influências que o Sabá vem controlando, bem como mantendo a Máscara na cidade.
Coterie
N/A
Allies
Rafael Tudor Victoria Tudor Riger Hagnar Faur
Enemies
Mahara Wolfgang Symeon Carniça All Sabbat
Sire
Jean-Paul de Lamare
Childer
N/A
Broodmates
Character Inspirations
Augusto dos Anjos Edgar Allan Poe
Soundtrack
Hurt, Johnny Cash
Quotes
- MAHARA? MAHARA? THE MESSALINE OF BABYLON? USURPER OF IDENTITIES? QUEEN OF PIMPS? A THOUSAND TIMES BITCH! DAMNED BE TEN THOUSAND! CREATOR OF CHAOS, IS TRYING TO PASS BY MY FAMILY, TRY USURP BEAUTY OF MY FAMILY! THE PRICE THAT THIS DISTRIBUTOR SYPHILIS, DAUGHTER OF A WORM, SERVANT OF MISREPRESENTATION, JUST ONE: THE SUNSHINE!
- MAHARA? MAHARA? AQUELA MESSALINA DA BABILÔNIA? USURPADORA DE IDENTIDADES? RAINHA DOS PROXENETAS? DESGRAÇADA MIL VEZES! CONDENADA SEJA DEZ MIL! CRIADORA DE CAOS NOS DESESTABILIZA, TENTA SE PASSAR PELOS MEUS, TENTA USURPAR A BELEZA DE MINHA FAMÍLIA! O PREÇO QUE ESSA DISTRIBUIDORA DE SÍFILIS, FILHA DE UM VERME, SERVA DA DETURPAÇÃO, É SÓ UM: A LUZ DO SOL!
- At this time the Camarilla Paulistana must be united! And do not stop nitpicking, discussions, or the death of our heroes have been in vain, want to discuss the guilty for the deaths of their loved ones, do not look inside our halls, but among Setites and Black Sect!
- Neste momento a Camarilla Paulistana deve estar unida! E não se deter a picuinhas, discussões, ou a morte de nossos heróis terá sido em vão, querem discutir os culpados pelas mortes de seus queridos, não os procurem dentro de nossos salões, mas entre os Setitas e o Secto Negro!
Doom in Pantheons   Ignorance of the gift of Thoth, Overlooked by the mists, Nursing a bloody Minerva, Lead me to obscure valleys   Valleys of the children of Hades, I, ugly son of Aphrodite, I mixed up the corpses of children, For my disown my decomposition   Decomposition, deception, pain, I want the belly rose Venusian, Find fraternity Even for my decrepit corpse.
Perdição nos Panteões
A ignorância do dom de Thot, Negligenciado pela névoas, Dos cuidados de uma sanguinolenta Minerva, Me levam a obscuros vales
Vales dos filhos de Hades, Eu, feio filho de Afrodite, Me misturei aos filhos de cadáveres, Pois aos meus nego minha decomposição
Decomposição, enganação, dor, Quero ao ventre da rosa Venusiana, Encontrar fraternidade, Mesmo para meu decrépito cadáver.
Rumors
- He is an ally of Giovanni - He is a Giovanni - He has trouble against the Tremere and talks about their rituals in the halls of the Camarilla - He is responsible for the disappearance of the Tremere Father Vitão that killed two of his ghouls - He is a necromancer
- Ele é aliado dos Giovanni - Ele é um Giovanni - Ele tem problemas contra os Tremere e fala sobre seus rituais nos salões da Camarilla - Ele é responsável pelo sumiço do Tremere Pai Vitão que matou dois de seus carniçais - Ele é um Necromante