Amber Cargill
| | |
| --- | --- |
| Clan | Toreador |
| Position | Deceased |
| Status | 6+4 (At time of death) |
| Domain | Chicago, IL |
| Coterie | ??? |
| Society | ??? |
| Path | Humanity 00 |
| Player | Jessica Staley-Carroll |
Overview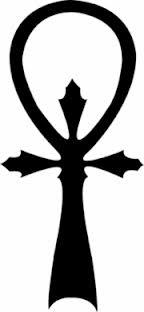 Alias(es):
Amber Cargill du Lac, Amber du Lac
Real Name: Amber Cargill
Apparent Age: 40
Concept: Reality TV star turned media mogul - Cargill Heiress
Detailed Status:


Acknowledged (Prince Adrian du Lac, Chicago)
Loyal (Prince Jesse Kesch, Springfield)
Beloved (Prince Vito de Prio d'Amaco Inquanez Drago, Peoria)
Adored (Prince Leon Kolfax, Peoria)
Wise (Prince Nigel Ford, Chicago)
Reasonable (Prince Melville, Kenosha)
Character Information
Known History
The oldest child of Richard Cargill, Amber spent her adult life creating a social media career. In her mid-30s, Amber developed a reality TV show, in which rave or 'club kids' would compete for a chance at having Amber manage their careers.
Fame 5: Reality TV Star
Coterie
Is this a trick question?
Allies
Again with wanting to know everything!
Enemies
None -- She is loved by all.
Sire
Childer
Broodmates
Character Inspirations
Paris Hilton
Kim Kardashian
Elle Woods
Cher Horowitz
Soundtrack
"Kissing Strangers" -- DNCE
"Vice" -- Miranda Lambert
"Are You Gonna Be My Girl" -- Jet
"Paris" -- The Chainsmokers
"Me, Too" --Meghan Trainor
"Sippy Cup" -- Melanie Martinez
"I Want You To Want Me" -- Cheap Trick
Quotes
"I can't even right now!"
"Is there a Starbucks around here?"
"Do you even go here?"
To Amber:
"Are you trending on Twitter?"
Rumors
Amber is blood-bound to just about everyone in Illinois and Wisconsin.
Amber's ex-boyfriends have their own coterie.
Amber's been known to go to parties just so she can roll her eyes, usually at the antics of her latest boyfriend.
Loves when beautiful jewelry is eaten.
Asking Amber to take a selfie with her will change her mood immediately.