Chauncey Gardner
From Camarilla Wiki
| | |
| --- | --- |
| Clan | Ravnos |
| Position | Seneschal |
| Status | 5+3 |
| Domain | Chicago, IL |
| Coterie | Cash Money Millions |
| Society | None |
| Path | Humanity 000 |
| Player | Tyler |
Overview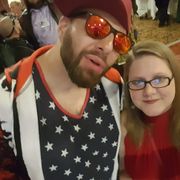 Alias(es):
Champ, Big Sexy, C-Note, The Thing-Whisperer, El Sueno(wanted by the police 7 point flaw)
Real Name: Chauncey Gardner
Apparent Age: 30
Concept: Urban Hoodlem
Physical description:

Detailed Status:
Acknowledged by Theresa of the Babillone of Costa Rica
Indomitable by Warrick Armitage'
Straight OG by Amber Cargill'
Highfalutin by Prince Reinier Krueger
Prominent By Prince Amber Cargill
Trusted as Seneschal Chicago Illinois
Esteemed as Seneschal of Chicago Illinois
Cherished as Seneschal of Chicago Illinois

Character Information
Known History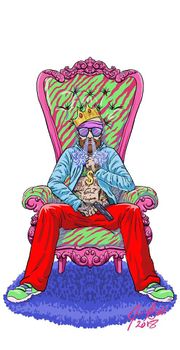 Allies
Morgana(Deceased)
Puck
Egg
Amber Cargill(Deceased)
Emerys Rothschild
Spencer Holloway
Xandra Falk
Charlie
Ginny(Deceased)
Evelyn Hart(Deceased)
Adolfo
Corkie Pelligrino

Enemies
Busters
Sire
Retainer
Broodmates
Character Inspirations
Soundtrack
Quotes
In response to Joe Barclay as to why he has two female kindred hanging on him. -"You catch more flies with honey, but you catch more honeys being fly."
"It's his party and his money?"

About Chauncey:
"Pretty girls don't light their own cigarettes." - Corkie Pelligrino (as she lit Chauncey's cigarette)
Rumors
Did a shot of Angel Tears, because no one tells him what to do.
Watched a Ventrue strip show with Corkie Pelligrino