Lazul Haroukin
From Camarilla Wiki
| | |
| --- | --- |
| Clan | Assamite |
| Position | None |
| Status | 3 |
| Domain | Buffalo, NY |
| Coterie | None |
| Society | ??? |
| Path | Humanity 000 |
| Player | Nick |
Overview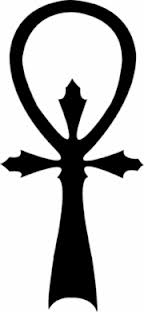 Alias(es):
The Lapis Lion
Real Name: Unknown
Apparent Age: 24
Concept: Guardian, Guidance and Helper
Physical description:He stands about 6ft tall with a medium athletic build, dark black hair and hazel eyes. He has obvious European features and long flowing fabrics that cover most of his body.
Detailed Status:

Acknowledged by Prince Dolce La Fontaine of Waterloo, France
Relentless by Julius Cole, Prince of Philadelphia, PA

Valorous by Balik, Primogen of São Paulo, Brazil

Character Information
Known History
Traveled around Europe for the past several years along with Rue Massoud and Pietra Corvalus.
Recently traveled to the United States and through the North East
Helped stopped He Who Is Coming from entering our world through the Western Door in April 2012.
Coterie
Unknown
Allies
Enemies
Yeah, that is kind of a complicated question at the moment.
Sire
Childer
None
Broodmates
None
Character Inspirations
Cirque du Freak
Satoko from Higurashi no Naku Koro Ni
Cirque du Soleil
Soundtrack
Rise Against- Make it Stop (September's Children) (The Wake Up Call)
Talain Rayne- Dear Sister, Your Brother (Rue & Laz)
Three Days Grace- Get out Alive (The Haroukin Bloodline)
Mumford and Sons- Little Lion Man (Story Of Laz's Life)
Three Days Grace- Animal I Have Become
Bastion Soundtrack- Mother, I'm Here - Zulf's Theme (COH Only - The Mountain)
Bastion Soundtrack- Build That Wall - Zia's Theme (Laz's Studying Song)
Bastion Soundtrack- Pantheon - Ain't Gonna Catch You (My Grand Sire)
Three Days Grace- Last To Know
Voltaire- Goodnight Demonslayer (COH Only - A Song That His Sire Would Sing To Him While Teaching Him On The Mountain)
Counting Crows- Raining In Baltimore
Chalk Outline - Three Days Grace
Quotes
"Ok, how the fuck does everyone and their mother know my Sire, I have been looking for him for 15 years!!. Oh and apparently the Ventrue Primogen just hit on me!!" - To Fouad on their first night in Buffalo
"I am NOT a loyalist lawnchair!" - To Alabastor in Lehigh
"You don't know what its like, you weren't stuck in a cage for 7 years" - To Rue in Lehigh. She promptly spent a Willpower.
A Conversation Between Julius Cole and Laz: Laz - "Just so you know Elena is ok" Julius - "What do you mean she is okay?" Laz - "Well she took some serious damage so I took her to the hospital" Julius - "Okay...." Laz - "Julius..she's a GHOUL!" Julius - (After a second of silence) "OHH!"
Rumors
Is alleged to be a member of the Cirque des Ténèbres
Was invited to a threesome with a Ventrue primogen and his friend Rue on his first night in Buffalo
He sleeps with a stuffed rabbit named "Mr. Hopits" because he misses his sire
His sire abandoned him because he got tired of being woken up for every bad dream
He was actually embraced by a Lawnchair
Lazul is not merely Alabastor's childe...he is his mortal brother.
Can't stand up to his sire.
(COH Only)- Was kidnapped and tortured by Loyalists. No one knows how fractured and broken Lazul really is from the experience...
(COH Only)- Is he really an Owl or just a Reaper in disguise?
Laz actually has a lot to say when he actually gets the chance to speak. Too many people seem to think he is just like his Sire
Laz was supposed to be at the Midwinter gathering in 2013 however no one saw him. Actually, not many people have seen him in a few months...
Survived Julius Cole's combat boot camp. Something many of her personal guard from the Mid Atlantic have gone through.