Hugh
From Camarilla Wiki
| | |
| --- | --- |
| Clan | Nosferatu |
| Position | ??? |
| Status | 1 |
| Domain | Los Angeles, CA |
| Coterie | ??? |
| Society | ??? |
| Path | ??? ??? |
| Player | Frank R. |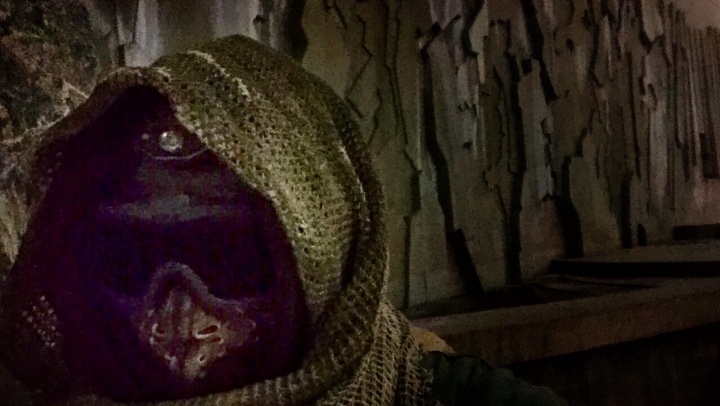 Overview
Alias(es): None known.
Real Name: Hugh
Apparent Age: Unknown
Concept: Builder
Physical description: Solid. Heavy. Usually covered in concrete dust, dirt, rust, sawdust, and metal shavings.
Detailed Status:
Acknowledged by Montague Lytton, Prince of Melbourne, Victoria, Australia.

Nosferatu Only
Real Name: Hue
Clan Position: Architect (Union L.A. Warrens)
Clan Prestige:
Revered (positional, as Architect)
Steamshovel (Awarded at Bay Area Grand Elysium (Kublacon) 5/27/17)
Character Information
Known History
Has been in Los Angeles for quite some time, but rarely makes his way to gatherings.
Coterie
Unadmitted.
Allies
Enemies
Unknown.
Sire
Hélène du Fossé
Childer
None known.
Broodmates
None known.
Character Inspirations
Non gratum anus rodentum
Operation Crimp
Operation Linebacker II
Frank Lloyd Wright
Harvey Oren Banks
Soundtrack
CCR - Run Through the Jungle
Oingo Boingo - Pictures of You
Peter Gabriel - Don't Give Up
Talking Heads - Born Under Punches
Quotes
"Would you mind if I dug a tunnel up into your back closet?"
Rumors
Hugh is either a bit dim, or just really uncomfortable at gatherings.
You can always count on Hugh to police up the bodies after an altercation.
I am Prosymnus.