Erico Martins de Abreu
From Camarilla Wiki
| | |
| --- | --- |
| Clan | Ventrue |
| Position | Harpy |
| Status | 3+1 |
| Domain | Florianópolis, SC/Brazil |
| Coterie | ??? |
| Society | ??? |
| Path | Humanity 000 |
| Player | Bruno Lemos |
Overview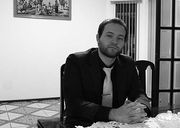 Alias(es):

Real Name: Érico Martins de Abreu
Apparent Age: 29
Concept: Political scientist and diplomat, former master in several university from Portugal, was embraced as prize for his action and loyalty when served as a ghoul for his actual sire.
Physical description: Tall, with short brown hair, with a neatly trimmed beard. Always suited up.
Detailed Status:
Acknowledged by Nuno Correia de Sá, former Prince of Laguna, SC/Brazil
Cherished, by Archon Cecília M. Stills
Efficient, by Prince Hans Grunnin von Hunsrück
Influent, by position

Character Information
Known History
Arrived in Florianópolis in May 2011.
Became Keeper of Elysium in July 2011.
Became Ventrue Primogen and act as Keeper of Elysium Pro Tempore, from August to October, 2011.
Became Seneschal of Florianópolis and Laguna in November 2011
Became Harpy of Florianópolis in August 2012.

Coterie
Allies
Marcos Aurélio
Enemies
Sire
Theodoro Alphonsus de Souza
Childer
Broodmates
Character Inspirations
Soundtrack
Quotes
Rumors
Ieva Czarina's brother.
Has a secret Tremere mentor.
His secret Tremere mentor is Curitba's current Harpy and Former Harpy of Florianópolis Marcos Aurélio.