Dom Ignácio Setubal de Avis Beja
From Camarilla Wiki
| | |
| --- | --- |
| Clan | Ventrue |
| Position | Prince |
| Status | 6+3 |
| Domain | Mossoro |
| Coterie | Jack of all Trades |
| Society | ??? |
| Path | Humanity ??? |
| Player | Evandro Abreu |
Overview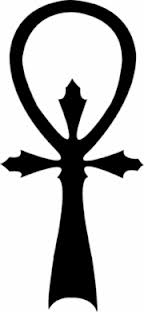 Alias(es):

Real Name: Ignácio Setubal de Avis Beja
Apparent Age: 36
Concept: Cardinal
Physical description:Tall, chubby, shaved head, serious
Detailed Status:

Acknowledge by Ogier Fouinon Prince of Avigon
Just By Prince Alejandro Brujah of Bragantina
Influential by former Prince Uriel de Évora for helping the domain fight the Sabbat and its enemies
Loyal for helping defeating the infernals in Mossoro by the Prince of Mossoro
Efficient by the former Prince of Nova Cruz Felipe de Alcântara for Defeating the Hunters through the use of influence and intel.
Feared By Rafael Vila Tudor Prince of Sao Paulo for helping the domain against the forces of Sabbat
+ 3 for being a Prince
Known History
Although he was embraced only last century, it is known that he has been around for over 400 years.
Coterie
Allies
Not willing to share
Enemies
Those who do not play by the book.
Sire
Dom Sebastião de Avis [1]
Childer
Broodmates
Dom João Lorenzo de Avis
Almirante Estevão Vasques Pimentel de Avis
Alois Bourboun-Busset de Vendôme Beaufort Étampes et Avis (Deceased)
Katarine Lokshemi de Avis (Deceased)
Miranda Valkerian de Avis (Deceased)
Eduardo Consuelo de Avis (Deceased)
Gustavo Voltack de Avis (Deceased)
Luís Consuelo de Avis (Deceased)
Caterine de Avis (Deceased)
Character Inspirations
Cesare Borgia
Lucrecia Borgia
Machiavelli
Winston Churchil
Soundtrack
Four Seasons
Book of Days
Ride of the Valkyries
Anywhere is
Orinoco Flow
Redemption Song
Tarantella
Cocaine
Riding with the King
Quotes
"your idea is great, but why don't we..."
Rumors