Cassandra Montenegro
From Camarilla Wiki
| | |
| --- | --- |
| Clan | Malkavian |
| Position | Keeper |
| Status | 5+1 |
| Domain | Fortaleza, Brazil |
| Coterie | None |
| Society | None |
| Path | Humanity 0000 |
| Player | Caroline Bergantini |
Overview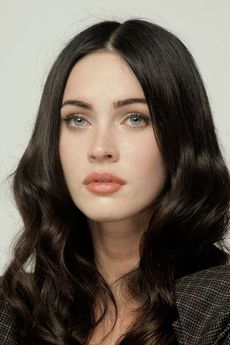 Alias(es):

Cassandra Montenegro: Cassy, Chef Montenegro
Gabrielle Mortis: Gabby, Miss Mortis
Real Name:
Desconhecido
Unknow

Apparent Age:
~29

Concept:
Physical description: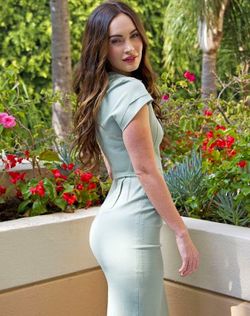 Cassandra - Cabelos escuros e ondulados longos, olhos de jade, rosto delicado com lábios cheios, pele pálida e um corpo primoroso de estatura média. Se veste com roupas elegantes e de cores variadas, o guarda roupa é composto por diferentes estilos de diversas grifes, com peças para todas as ocasiões e dress codes. Cassandra não segue um padrão específico de estilo e sempre completa seu visual com algumas jóias discretas, junto de um relógio de pulso. Um perfume de aroma frutado e doce é a marca olfativa dela. Em encontros e reuniões com membros prefere looks mais refinados (vestidos longos e saltos são sua primeira opção). Já em situações mais informais ela prefere roupas que sejam confortáveis, mas sempre mantendo o bom gosto.
Cassandra - Dark long curly hair, jade eyes, delicate face with full lips, pale skin, and a fine body of medium stature. Dressed in elegant clothes and in varied colors, the wardrobe is made up of different luxury designer styles, with all-occasion pieces and dress codes. Cassandra does not follow a specific pattern of style and always completes her look with some discreet jewelry, next to a wristwatch. A fragrance of fruity and sweet aroma is her olfactory mark. In meetings with members prefers more refined combinations (long dresses and heels are your first choice). In informal situations she prefers clothes that are comfortable, but always maintaining good taste.

Gabrielle - Uma morena fascinante e magnética com longos cabelos negros levemente ondulados, corpo escultural e um sex appeal marcante. As feições são bastante delicadas, com a pele pálida, lábios cheios, o que seria o conjunto ideal para lhe dar um aspecto de inocência se não fosse o brilho irônico e sedutor nos olhos verde jade. Costuma usar roupas assinadas por grifes de Haute Couture, joias e sempre está de saltos altos (8cm ou mais). Não segue um padrão de vestimenta, podendo ser vista usando desde um conjunto de jaqueta e calças de couro até impressionantes vestidos de gala. Tem uma marca olfativa floral, intensa e inconfundível.
Gabrielle - A fascinating and magnetic brunette with long curly black hair, sculptural body and a striking sex appeal. The features are quite delicate, with pale skin, full lips, which would be the ideal set to give her a look of innocence if it were not for the ironic and seductive glow in jade green eyes. Usually wear clothes signed by fashion houses of Haute Couture, jewelry and is always in high heels (8 cm or more). She does not follow a pattern of dress, and can be seen wearing a set of jacket and leather pants to impressive dresses. Gabrielle has an olfactory floral mark, intense and unmistakable.

Detailed Status:

Cassandra:
- Reconhecida pelo Príncipe Marquis Villeneueve (2006)
- Amada por Ladslaw Marjorie (2018)
- Honrada pelo Cargo de Guardiã de Elísio em Fortaleza (2018)
- Acknowledge by Prince Marquis Villeneueve (2006)
- Cherished by Ladslaw Marjorie (2018)
- Honorable as Keeper of Elisium at Fortaleza (2018)
Gabrielle:
- Reconhecida por Príncipe Marquis Villeneueve (2006)
- Intuitiva por Tupac Amaru Príncipe de Campinas (2018)
- Destemida por Anjo Negro Príncipe de Fortaleza (2018)
- Respeitada por Demitri Armorieri Príncipe Soberano de Natal e Forte Norte (2018)
- Honrada pelo Cargo de Guardiã de Elísio em Fortaleza (2018)

- Acknowledge by Prince Marquis Villeneueve (2006)
- Insightful by Tupac Amaru Prince of Campinas (2018)
- Fearless by Anjo Negro Prince of Fortaleza (2018)
- Respected by Demitri Armorieri Sovereign Prince of Natal and Fort North (2018)
- Honorable as Keeper of Elisium at Fortaleza (2018)
Character Information
Known History

Cassandra - Famosa por seu trabalho como Chef de Cozinha (Fama x4) e premiada com duas estrelas Michelin, ela é especialista em Haute Cousine, embora também domine com maestria outras áreas da gastronomia. Se apresentou na corte de Príncipe Tupac Amaru em Campinas em Agosto de 2017.
Viajou para Fortaleza no final de 2017, mantendo-se afastada de Campinas por alguns meses até que retornou para a cidade no inicio de 2018.

Cassandra - Famous for her work as a Chef (Fame x4) and awarded with two Michelin stars, she is an expert on Haute Cousine, although she also dominate other areas of gastronomy with mastery. She appeared in the court of Prince Tupac Amaru in Campinas in August of 2017.
She traveled to Fortaleza in late 2017, staying away from Campinas for a few months until she returned to the city in early 2018.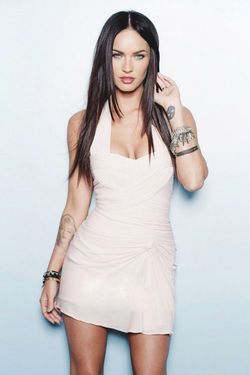 Gabrielle - Não há quase nenhuma informação. Ela apareceu nos domínios de Campinas na segunda metade de 2017 e é sócia de um restaurante de luxo junto de Cassandra. Fora isso ninguém sabe dizer de onde ela veio, porquê está no principado e quais seus planos.
No final de 2017 participou da caçada ao inimigo Jean Ramirez e seu dom foi fundamental para a destruição do membro em questão – por essa razão recebeu o Status de Intuitiva do Príncipe Tupac Amaru.
Pouco tempo depois viajou para Fortaleza e lá conheceu outros companheiros de clã. Ficou meses afastada dos domínios de Campinas até retornar para a cidade.
Gabrielle - There is almost no information. She appeared in the domain of Campinas in the second half of 2017 and is partner of a luxury restaurant with Cassandra. Other than that, nobody knows where she came from, why she is here and what her plans are.
At the end of 2017 she participated in the hunt for the enemy Jean Ramirez and her gift was fundamental for the destruction of the member in question - for that reason received the Insightful Status from Prince Tupac Amaru.
Shortly afterwards she traveled to Fortaleza and met other clan-mates. She spent months away from Campinas until she returned to the city.
Coterie
None.
Allies
Enemies
None known.
Sire
Eques Mortis.
Childer
None.
Broodmates
None.
Character Inspirations
Soundtrack
Ruelle - Carry You
Ruelle - Madness
Quotes
Rumors