Edwin Deeds
| | |
| --- | --- |
| Clan | Samedi |
| Position | None |
| Status | 1 |
| Domain | Portland Maine |
| Coterie | None Known |
| Society | {{{Society}}} |
| Path | Path of Bones 000 |
| Player | Spencer R |
[[Category:Society:{{{Society}}}]]
Overview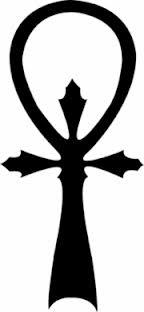 Alias(es): Kindred know him as Edwin Deeds

Real Name: Why would he tell you that?
Apparent Age: He's a corpse...
Concept: Scholar
Physical description: Standing roughly 5' 8" tall, he wears a long leather trench coat, top hat complete with a joker card stuck into it and dark round glasses.
Detailed Status:
Acknowledged by Prince Schueller of Bonn Germany

Character Information
A polite scholar, he has a avid interest in Humanitas and the Beast. Though he walks a different path then Humanity, he argues that one must have complete objectivity in order to find the smallest details. The devil is in the details after all.
He doesn't trust technology and prefers to conduct his research in the tried and true methods.
Known History
Not much is known about Edwin Deeds. A long time colleague by the name of Professor Kholler contacted Edwin in November of 2013, to entice him away from his studies in his library and back into the kindred world. Now he looks to make a name for himself in the domain of Prince Andrea McDermott.
Coterie
None Known
Allies
Professor Kholler - Nos of Lewiston/Auburn
Enemies
The Giovanni
Sire
Unknown
Childer
None Known
Broodmates
None Known
Soundtrack
Most classical music fits his tastes.
Quotes
"Interesting, and how did you Beast feel about that?"
"You say that your Beast wished to savor the kill, but what was your Human core saying?"
Rumors
Has an obsession with Path of Bones.
Isn't on Path of Bones but a far darker Path.
Is not well liked by the Elders of the Tower because he is on a Path.
Only received his Acknowledgement because Professor Kholler vowed to watch over him.
Will undercut the Giovanni at all costs.