Category:Domain:Pernambuco, Brazil
Pernambuco By Night - Empire Under Siege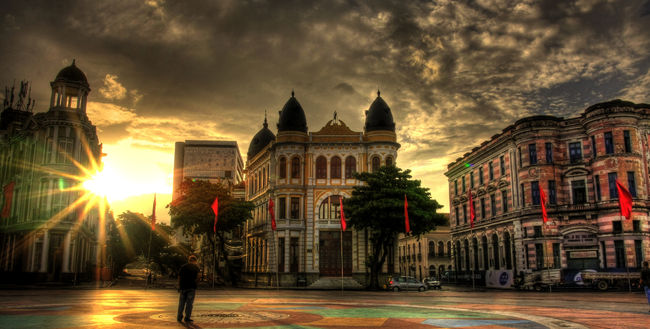 Recife in Timelapse
Chronicle Informations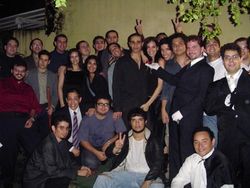 HST:Eduardo Dall'alba
CM: Maria Ranuzia





Contacts:
STs mail
IC List
Tales Blog
Orkut Group


Facebook Group
New Rome (Immortal side)
Court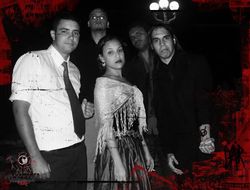 Prince: Dmitri Ivanovich Mendeleiev, Children of Haqim
Seneschal: Guilhermo Orlando Javier, Ventrue
Harpy: Lucas Dimas, Malkavian
Minor Harpy:
Keeper of Elysium: Paulo Martins, Brujah
Sheriff: Samuell Bellemen, Tremere
Delegate: Philippe Orleans e Bragança, Ventrue
Scourge: Mark Mirinov, Gangrel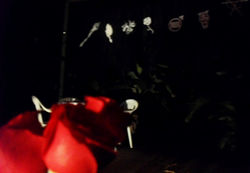 Primogen Council:
Brujah: Allana Bergmman D'Spang
Children of Haqim:
Gangrel:
Malkavian: Isabel Tetch
Nosferatu: Don Morgado
Toreador: Pietro Matado
Tremere: Gaius Lépidus
Ventrue: Giuseppe Auditore
Prince Timeline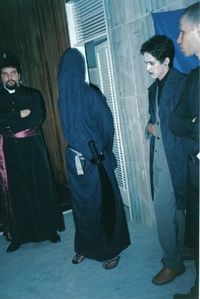 Don Francisco - Ventrue - (1450) - The age of the 'Lion of the North' and the beginning of everything.
Guilherme - Tremere - (1680)
Raul Velasques - Brujah - (1750)
Primogem Council (1820)
Luis de Alcântara Matado - Toreador - (1870) - The age of roses
Atos D'Espang - Brujah - (1998)
Lucas Ludgrim - Toreador - (2000)
Dimitri - Nosferatu - (2001)
Armed Haad - Assamite - (2003) - Empire Under Siege
João Pestana - Malkavian - (2004)
Cristiano Matarazzo - Ventrue - (2005)
José de Alcântara Matado - Toreador - (2008) - The years of youth
Ganesha Luz - Malkavian - (2009)
Patrick Soares - Ventrue - (2010)
Jean Paul Dupret - Toreador - (2011)
Arian Von Habsburgo - Ventrue - (2011)
Carlos Henrique - Nosferatu - (2012) - The retake
Soundtrack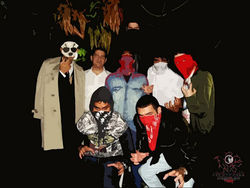 Elysium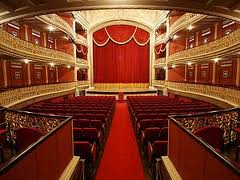 Others
City Rumors
O que acontece em Recife, fica em Recife;
A cidade foi fundada pelo ancião Toreador Jean Paul Dupret, filho do Príncipe Francois Villon de Paris;
É uma cidade em eterna guerra interna;
A eterna briga entre Toreador e Ventrue do Brasil, começou aqui;
É o berço da linhagem Toreador "Matado". A mais tradicional do Brasil;
Passou a ser conhecida como "Império Sitiado" por conta de Armed Haad, ancião Assamita;
A cidade na verdade sempre foi governada pelos Ventrue;
O antigo Príncipe Arian Von Habsburgo foi expulso de Recife por um grupo de membros nativos da Camarilla chamado "A Resistência";
Abriga o ancião Gangrel mais poderoso do Brasil, dizem que ele é um monstro e vive na ilha de Itamacá.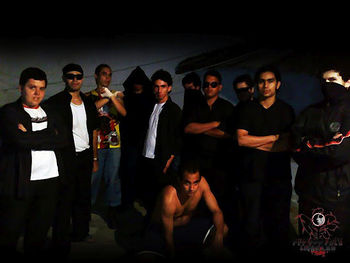 What happens in Recife, stays in Recife;
The city was founded due Toreador elder Jean Paul Dupret, son of Prince Francois Villon of Paris;
It is a city in eternal inner strife;
The eternal fight between Brazilian Toreador and Ventrue began here;
It is the birthplace of the Toreador bloodline "Matado". The most traditional of Brazil;
It became known as "Empire Under Siege" due Armed Haad, Assamite elder;
The city has always been governed by Ventrue;
The former Prince Arian von Habsburg was expelled from Recife by a group of native members of the Camarilla entitled "The Resistance";
It houses the most powerful Gangrel elder of Brazil, It's said that he is a monster and lives on the Itamacá island.
New Rome (Mortal side)
History Timeline
XV: Alguns historiadores marcam essa época como o descobrimento pré-Cabralino por Pinzon de alguma área entre o Cabo Branco e o Cabo de Santo Agostinho.
XVI: Olinda se torna a principal vila do império Português Ocidental (América Portuguesa).
XVII: Mauristaadt se torna uma das principais civilizações neerlandesas da Nova Holanda.
XVIII: Ápice territorial de Pernambuco via anexação de capitanias vizinhas (AL, PE, CE, RN, PB, BA ocidental, Minas norte-ocidental).
XIX: Pernambuco é reduzido a menos da metade do seu tamanho ao perder a decisiva guerra geopolítica contra o Rio (subsidiada por Londres na altura), após Lisboa sair do jogo geopolítico luso-americano.
XX: Pernambuco perde grande peso geopolítico no país, crescendo menos da metade do resto do mesmo já desde o primeiro Censo.
XXI: A economia pernambucana recupera o fôlego perdido nas últimas décadas do século XX no contexto do crescimento nordestino.
XV: Some historians mark this age as the pre-Cabral discovery by Pinzon in some area between Cabo Branco and Cabo de Santo Agostinho.
XVI: Olinda becomes the main town of the Western Portuguese Empire (Portuguese America).
XVII: Mauristaadt becomes one of the major civilizations of the New Netherlands.
XVIII: Territorial apex of Pernambuco through annexation of neighboring captaincy (AL, PE, CE, RN, PB, BA Western, North Western Minas).
XIX: Pernambuco is reduced to less than half of its size by losing the decisive geopolitical war against Rio de Janeiro (subsidized by London at that time), after Lisbon had left the Luso-American geopolitical game.
XX: Pernambuco loses big geopolitical weight in the country, growing less than half of the rest of it since the first Census.
XXI: Pernambuco's economy recovers the lost breath in the last decades of the twentieth century in the context of growth in the Northeast.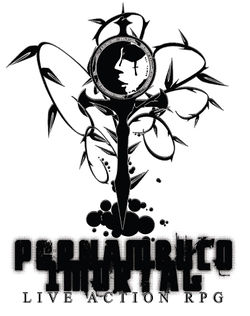 Pages in category "Domain:Pernambuco, Brazil"
The following 5 pages are in this category, out of 5 total.