Armin Achmed Mahsati
| | |
| --- | --- |
| Clan | Assamite |
| Position | Prince |
| Status | 6+2+4 |
| Domain | Rio Grande, Brazil |
| Coterie | ??? |
| Society | Legião de Marfim |
| Path | Humanidade 0000 |
| Player | Emerson Braga |
Overview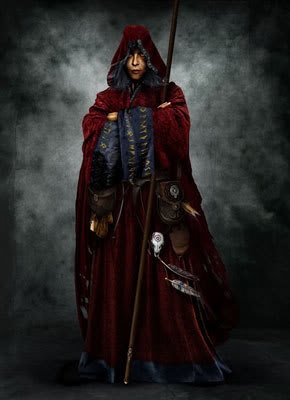 Alias(es): Armin Achmed Mahasati

Real Name: Desconhecido
Apparent Age: 30 anos
Concept: Mago
Physical description: Moreno, 1,70m, cabelos escuros e compridos, feições árabes
Detailed Status:
Pessoais

Reconhecido por Don Cipriano José Valera Em Rio Grande, em 2009.
Eficiente pelo Reverenciado Take em Dezembro de 2015 por salvar da morte membros do clã.
Heróico pela Reverenciada Yasmine Mahsati em Agosto de 2016 por ter resgatado dos caçadores dois membros de seu clã.
Destemido pelo Exaltado Francisco Píria em Abril de 2020 por ter capturado um inimigo da Camarilla, que já havia destruído vários membros do principado.
Vitorioso pelo Justicar Stanford Warwick em Julho de 2020 por sua bravura e sua dedicação diante de grandes males e perigos, bem como a bem-sucedida destruição da Colmeia Baali em Adana na Turquia.
Implacável pelo Exaltado Francisco Piria em Dezembro de 2021 por por ter matado inúmeras criaturas na defesa de de um ataque a Camarilla.
Digno membro da Camarilla.
Augusto membro da Camarilla.

Posicionais
Exaltado, Famoso, Bem-Conhecido e Distinto, nomeado Príncipe dos Domínios de Rio Grande.
Character Information
Known History
Coterie
Allies
Mitria
Yasmine Mahsati
Enemies
Sire
Kadijah
Childer
Broodmates
Character Inspirations
Gandalf - Senhor do Anéis
Raistlin Majere - Dragonlance
Soundtrack
Raistlin and the Rose - Lake and Tears
The Soulforged - Blind Guardian
Wishmaster - Nightwish
Emperor's New Clothes - Panic! At The Disco
Quotes
"Eu não sigo você. Estamos apenas viajando na mesma direção ... por enquanto."
Rumors
Pertence aos Inimigos do Fim
Têm ódio de alguns irmãos de clã
Simpatiza com alguns ideais Lealistas
Já foi dado como morto
Têm grande ódio pelos Tremere
Dizem que ele é caidinho pelas toreadoras
Antes discreto, o Príncipe de Rio Grande tornou-se um frequentador assíduo dos Salões da Camarilla, dizem que foi por influência da Harpia de seu domínio, Viktor Romanov
Há boatos de que ele tem uma espada enorme
Ele está em todos os lugares