Anzi
| | |
| --- | --- |
| Clan | Nosferatu |
| Position | None |
| Status | 1 |
| Domain | Twin Cities, MN |
| Coterie | None |
| Society | ??? |
| Path | Humanity 00 |
| Player | Jen Creager |
Overview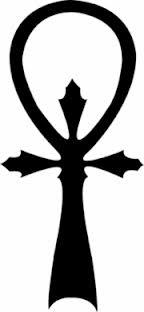 Alias(es):
Anzi
Real Name: unknown
Apparent Age: Unknown, no one has ever seen it under the wrappings.
Concept:
Physical description: Short, usually wearing a dirty trenchcoat, Anzi has never been seen without its head fully wrapped and sunglasses, not an inch of skin showing. It walks awkwardly and is usually seen carrying its stuff in a burlap sack.
Detailed Status:

Acknowledged
Character Information
Known History
Very little is know about Anzi. It showed up in the Twin Cities in 2009 and has kept a low profile ever since.
Coterie
None
Allies
Jack
Digger
Ophelia
Cooper
Geoffrey Noble "Coffee"
Syprus Herring

Enemies
Sire
Bastion Roric
Childer
Broodmates
Character Inspirations
Soundtrack
Quotes
In a hoarse voice "you want to buy a picture?"

To other nosferatu: "No, no, it will be hilarious"
Rumors
Anzi has a penchant for "practical jokes." There may or may not have been an incident with a goat, an art museum, and an upset malkavian elder.
Anzi is a skilled photographer, and enjoys capturing moments of other's stupidity. Some of Its photos look like they belong in the tabloids.
Anzi has been trying to get other Nosferatu to help her steal a plow so Harpy Syprus Herring can get that stuffed Zebra she always wanted.