Zack Baxter
From Camarilla Wiki
| | |
| --- | --- |
| Clan | Brujah |
| Position | None |
| Status | 2 |
| Domain | Athens, GA |
| Coterie | ??? |
| Society | ??? |
| Path | Humanity 000 |
| Player | Bret Rooker |
Overview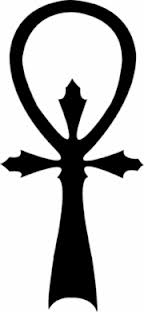 Alias(es):

Real Name: Zack Baxter Apparent Age: 29 Concept: Mechanic/Boondock Saint Physical description: 5'7", green eyes, brown hair, Caucasian male, medium muscle build Detailed Status:

Acknowledged, Helpful (Jon Sebastian)
Character Information
Known History
Zack hails from Illinois. He unlives with his brother, Lance Baxter, also Clan Brujah. If you want to know more, ask them.
Coterie
Allies
Lance Baxter, Remy D., Jon Sebastian, Yuri S., Carson Creed, Axle, Freya, Frankie Kazarin, Roland Savage, Bruce B., Nick Swords
Enemies
The Sabbat
Sire
Ashed
Childer
N/A
Broodmates
Lance Baxter
Character Inspirations
Norman Reedus from Boondock Saints Jet from Cowboy Bebop Dennis Leary
Soundtrack
"Asshole" by Dennis Leary "Your Betrayal" by Bullet For My Valentine
Quotes
"We could bring the bitch drinks." - Zack to Atticus Frost "We can't cross this stream!"- Zack to Remy "Aw for fuck's sake"- Remy to Zack as she tosses him over the stream "So are squirrels really like the geico commercials say?" - to Frankie Kazarin
Rumors
Zack is a product of Dragon's blood and puberty.

The Sabbat check their coffins at daylight for Zack Baxter.

Zack is a Garou disguised as a vampire disguised as another vampire.