Viktor Milot
From Camarilla Wiki
Clan
Children of Haqim
Position
Sheriff
Status
3+1
Domain
Annapolis
Coterie
Society
{{{Society}}}
Path
Humanity 0
Player
Jason Dawson
[[Category:Society:{{{Society}}}]]
Overview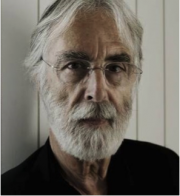 Alias(es):

Real Name: has never given a different name
Apparent Age: looks to be between 70-80
Concept: Assamite Noaidi
Physical description: Similar to the picture, but skin of the deepest obsidian when not covered by Obfuscate. Viktor is often found in worn, second-hand hooded clothing and modern glasses. A cool breeze constantly flows about him, often leaving those nearby feeling unsettled by his eeriness.
Detailed Status:

Acknowledged by Rook, Sovereign Prince of Annapolis, Maryland
Loyal by Rook, Sovereign Prince of Annapolis, Maryland
Resourceful by Luther Rommel, Prince of Baltimore Maryland
Character Information
Known History
Viktor only recently has joined Kindred politics and the modern world. Prior to falling in torpor, he lived most of his existence in study with his reclusive sire.
Atypically, he is not a native of the Middle East. He is Sámi People from Sápmi, born long ago and his style of blood magic is rooted in Sámi shamanism.
He served as a ghoul for hundreds of years and his Regnant would often forget to gift him Vitae. He thus aged quite a bit before he was embraced.
Viktor has been well received by Prince Rook's court in Annapolis, and now serves as Sheriff there.
Coterie
Allies
Enemies
Sire
Astegal the Hermit
Childer
Broodmates
Character Inspirations
Soundtrack
Quotes
"I hope the night finds you well"
"When you say a long time, by what scale of time do you reference?"
Rumors
Was awoken from torpor when the Curse upon the Assamites was broken
Is older than Mohammed
Fled the strife of Europe during the Anarch Revolt, after they destroyed his sire