Urshe' Si-Ptah
From Camarilla Wiki
| | |
| --- | --- |
| Clan | Toreador |
| Position | Deceased |
| Status | 3 |
| Domain | San Francisco, CA |
| Coterie | None |
| Society | ??? |
| Path | Humanity ??? |
| Player | Michael-John |
Overview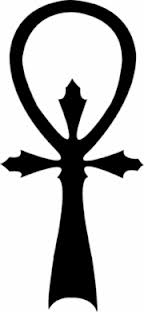 Alias(es):Urshe, The Eyes of Egypt, The Poet Dragon, The Dragon Poet, Dragonpoet, Dragoneyes, Urshe the Wanderer
Real Name: Unknown
Apparent Age: Mid Thirties to Forty
Concept:Tattoo Artist, Appraiser
Physical description:Almost 6 foot 5 inches tall and very athletic looking.
Detailed Status: Acknowledged, Artful, Praised
Character Information
Known History
Urshe is a world traveler who had started his journey in Egypt during the distant past. Along the way he traveled in Europe and made his way to India during the English colonization of it. His study of Tattoos and how they came to be is unparalleled by most. He often speaks of a teacher of great skill and artistic delights that resides in the Far East.
His journey in the North American continent began with earnest in 2008 in the Domain of San Francisco. He has served as Primogen and Keeper of Elysium in that same domain.
Coterie
None
Allies
Many Toreador
Enemies
None that any have heard
Sire
Unknown
Childer
Cameron L. Vandallay (Deceased)
Broodmates
Unknown
Character Inspirations
Laurence of Arabia, Miami Ink
Soundtrack
Shriekback - This Big Hush http://www.youtube.com/watch?v=8JZFRJCstcA&feature=g-vrec
Orbital - The Box http://www.youtube.com/watch?v=-ihGI5jCH2o&feature=related
VNV Nation - Airships http://www.youtube.com/watch?v=vZ3M4QKiv4s
Five for Fighting - Superman (It's Not Easy) http://www.youtube.com/watch?v=GRz4FY0ZcwI&ob=av2n
Train - Hey,Soul Sister http://www.youtube.com/watch?v=kVpv8-5XWOI&feature=related
Mr. Mister - Kyrie http://www.youtube.com/watch?v=XNKbHJ3PTu4
Quotes
Rumors
His tattoo art can stay permanently on Kindred.
Assisted Angel in "boxing" her childe Elena.