Spook
From Camarilla Wiki
| | |
| --- | --- |
| Clan | Gangrel |
| Position | None |
| Status | 1 |
| Domain | Atlanta, GA |
| Coterie | None |
| Society | {{{Society}}} |
| Path | Humanity 0000 |
| Player | Spook |
[[Category:Society:{{{Society}}}]]
Overview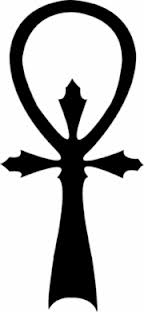 Alias(es):
Spook, That damn Gangrel, Simon's Kid
Real Name: Whose askin?
Apparent Age: 20....ish
Concept: The reason why Simon Random can't have nice things/Cat burglar.
Physical description: This chicana has subtle hints of Cherokee in her coloring and frame. Armed with a Southern drawl and a short temper for stupidity, she stands at 5'11 and has no problems putting your stuff on the top shelf out of reach. The only noticeable marking from her kin on her body is a black widow marking on her lower back.
Detailed Status:
Acknowledged by Sovereign Prince McMillan of Atlanta, GA

Character Information
Known History
Was discovered in the midst of a burglary. Her gumption, willingness to dive head first into trouble and shimmy out unscathed is what caught her sire's eye. To say she is spirited is an understatement.
Has recently appeared to be on tense terms with her sire and consorting with Ravnos.
Allies
She doesn't much care to run with anyone other than Simon.
Enemies
Sire
Childer
Broodmates
For Simon's sake there had better not be.
Character Inspirations
"You should play a Gangrel!", and the rest is history.
Soundtrack
19-2000-Gorillaz
Ain't No Rest For The Wicked-Cage the Elephant
Be My monster-Sleeper Agent
Biting Down-Lorde
Come With Me Now-KONGOS
Live and Let Die-Paul McCartney
Royals-Lorde
Paper Planes-MIA
Sweet Emotion-Aerosmith
Short Change Hero-The Heavy
The Walker-Fitz and the Tantrums
Trip Like I Do-Crystal Method
Quotes
He's done been ate up by the dumb ass.

"I hate you."
"No you don't."
"I know and it pisses me off."
"No it doesn't."
"FUCK OFF SIMON!"
(whispered) "Hey...I think that Malkavian is his own roommate..."
"If you ever embrace someone stupid I will kill it."
Rumors
Got her sire into a world of trouble when she refused to give up her game tokens to a Toreador. They still haven't quite forgiven him for that.
Her sire taught her everything he knows.