Satyr
From Camarilla Wiki
| | |
| --- | --- |
| Clan | Gangrel |
| Position | ??? |
| Status | 3 |
| Domain | Wyoming |
| Coterie | ??? |
| Society | ??? |
| Path | Humanity ??? |
| Player | Player Name |
Overview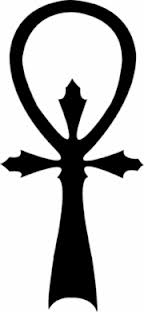 Alias(es):
Mac, Mr. Horny
Real Name: Lauchlin McDougal
Apparent Age: mid 20's
Concept: Surly Drunk
Physical description: Pale caucasian, about six feet tall, stocky build, dark brown hair, blue eyes, two three inch horns growing out of his forehead.
Detailed Status:

Acknowledged, Brave, Loyal
Character Information
Known History
Just showed up drinking with his sire and broodmates one day. As far as any one has cared to find out.
Coterie
He is very close and loyal to his brood. Clan, Camarilla, and Brood... who has time for a corterie?
Allies
Enemies
Sire
Childer
None that he admits to.
Broodmates
Character Inspirations
Pan (Greek God not kitchen utensil)
Gerrad Butler (Actor)
Tiggs (Sons of Anarchy: TV series)
Billy Butcher (Boys: Comic Book Series)
Soundtrack
"Howling For You" by Black Keys
"Sinister Kid" by Black Keys
"I'm A Man" by Black Strobe
"Shipping Up to Boston" by Dropkick Murphys
"Jonny, I hardly Knew Ya" by Drop Kick Murphys
"When the Levee Breaks" by Led Zepplin
"Seven Nation Army" by White Stripes
Quotes
"I once choked a chupacabra to death with my bare hands for not saying grace"
Rumors
Satyr likes the color pink.