Philip Pendragon
From Camarilla Wiki
| | |
| --- | --- |
| Clan | Ventrue |
| Position | Prince |
| Status | 5+2+4 |
| Domain | Grande Vitória, Brazil |
| Coterie | None |
| Society | Ivory Legion |
| Path | Humanity 000 |
| Player | Eddy Tosetto |
Overview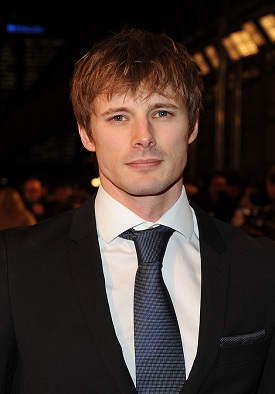 Alias(es):
Philip Pendragon
Prince Philip
Colonel Pendragon
Real Name: Philip
Apparent Age: 30
Concept: Military
Physical description: Short blonde hair, blue eyes, fair skin, athletic build, 6'02", 188lb, dresses in elegant suits.
Detailed Status:

Acknowledged by Prince Vinzez von Stalburg from Frankfurt
Honored by Primogen Iara
Valorous by Primogen Alayne Silverstone
Dedicated by Primogen Danilo Dantas
Ingenious by Primogen Lowell Rothschild
Dignitary in Camarilla
Valorous by Society Ivory Legion
Distinguished, Famous, Well-Known, Exalted by position: Prince
Relevant merits/combos: Powerful Gaze, Natural Leader, Blush of Health, Sexy, Mortal Skin
Character Information
Philip always act with courtesy and education. He has much appreciation for human life, treating everyone with respect.
Known History
Born in 1914, on Germany.
Son of a German father and an English mother.
Lived part of his childhood in England.
Incorporated at 20 years old in the German Army. Afterwards he was promoted to Colonel during World War II.
At 30 years old he was rescued and embraced by Sir Siegfried Eisen Haxxen, after being sentenced to death for fighting against Nazism.
In 2015 moved to Parahyba by Eisen Haxxen request.
Coterie
None
Allies
Ariana Arpad, Ventrue
Matteo Gasparetti, Ventrue
Freya McCornwall, Tremere
Eduardo Mancini, Tremere
Arconte Pezão, Gangrel
Enemies
None
Sire
Sir Siegfried Eisen Haxxen
Childer
None
Broodmates
Sir Gawain Hartigan, Marschall Maik Dresch Albrecht e Miles Sandborn
Character Inspirations
Arthur Pendragon - Merlin (TV Series)
Soundtrack
Tainted love | Marylin Manson - Varga x Semira - Underworld Blood Wars

Pacific Rim OST Soundtrack - 01 - MAIN THEME by Ramin Djawad [[1]]
Pacific Rim OST Soundtrack - 02 - Gipsy Danger by Ramin Djawadi [[2]]
Arthur and Gwen Theme ( long version) [[3]]
Quotes
Rumors