Natasha Taylor
From Camarilla Wiki
| | |
| --- | --- |
| Clan | Toreador |
| Position | None |
| Status | None |
| Domain | Twin Cities, MN |
| Coterie | None |
| Society | {{{Society}}} |
| Path | Humanity 0000 |
| Player | Jessica Mastey |
[[Category:Society:{{{Society}}}]]
Overview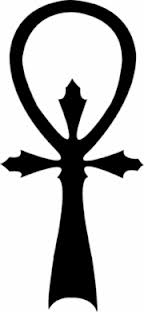 Alias(es):
Real Name:
Natasha Taylor

Apparent Age:
18

Concept:
The Famous Dancer

Physical description:
An attractive woman, standing just over 5', with striking green eyes. She is usually seen wearing a short leather skirt and a purple blouse, but has been seen more recently in a black dress. She frequently wears earrings that appear to be red roses with a necklace that matches. Her long auburn is worn loose, and appears incredibly well kept.

Detailed Status:
Character Information
Known History
Work in Progress
Coterie
None
Allies
Enemies
Sire
Childer
None, perish the thought.
Broodmates
None.
Character Inspirations
Work in Progress
Soundtrack
Work in Progress
Quotes
"I may not be the brightest penny in the jar, but I'm certainly the prettiest."
"It's ok James, sometimes I don't realize when I'm being insulted either."
"Why is it they tell us we're not to speak to the only person who's bothered to talk to us all night?"
Rumors
Was once the ghoul of James Carlson
She still is a ghoul, and is just trying to pretend to be a vampire.
She caused her Sire to lose his Esteemed status the first night he brought her on Elysium after gaining right of Progeny over her.
Ophelia has agreed to some sort of tenuous alliance with Natasha, which includes not picking on her.
She's got a stalker.