Mikhail Svezda
From Camarilla Wiki
| | |
| --- | --- |
| Clan | Ravnos |
| Position | None |
| Status | 2 |
| Domain | Peoria, IL |
| Coterie | ??? |
| Society | ??? |
| Path | ??? ??? |
| Player | Trevor M. |
Overview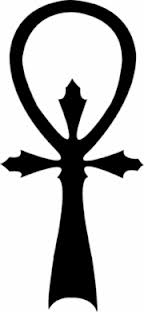 Alias(es): Anatolii, Mike, Mick, Mickey, Nick
Real Name: Mikhail Pyotrvich Svezda
Apparent Age: 26
Concept: Troublemaking student
Physical description: Mikhail stands between 5' 8" and 5' 10" and has often been seen wearing the skinny jeans fashion, which some say belies his actual age. Most commonly he has been seen wearing a red and black scarf with red stars on it and a zip-up hoodie that accompanies his skinnies
Detailed Status:
Acknowledged by former Prince Rupert Swain
Resourceful by Prince Capricorn (December 2013)
Character Information
Known History
Not much is known about him before he found his way to Peoria in June of 2013; but upon his arrival he caused quite the stir by pretending to be a Gangrel and subsequently getting stripped of his Acknowledgment as a result. After this event he was seen in Columbus, Ohio in the presence of Jakob Phuridae and (then) Archon Jon-Apolo before meeting with his family members, subsequently; he "straightened up" his attitude and worked diligently through his Accounting. During his Accounting, he served the Sheriff's office quite enthusiastically and also aided Archons in their duties; building up quite the working relationship with a couple of Archons during his time. Often during his Accounting he was seen speaking with the Sheriff and former Prince Swain before receiving his Acknowledgment for reportedly the fifth time. Since then he has made himself indispensable to the officers of the Domain in an effort to stabilize the region, as a result of his efforts in December of 2013, Prince Capricorn saw him as a Resourceful member of the Camarilla.
Coterie
Allies
Jon-Apolo de Soult[1]
Nitz
Roland Mims
Capricorn Augustus[2]
Dr. Rupert Swain M.D.[3]
Gemini the Malkavian
Scorpio
Ellenor Dears[4]
Jonathan Hammer[5]
Glenn Young
Enemies
Llewellyn Morganti[6]
Vlad the Gangrel (deceased)
Garruk (Deceased)

Sire
Who knows anymore
Childer
None to be aware of
Broodmates
"If I don't know who I came from then how in the hell can I possibly know who my siblings are?"
Character Inspirations
Nicholai from Eastern Promises[7]
Enoch "Nucky" Thompson
Kahleel Ravana
Varys
Petyr Baelish
Jaqen H'ghar

Soundtrack
Demons by Imagine Dragons[8]
Starlight by Muse[9]
Sheherazade II: the Kalander Prince by Rimsky-Korsakov[10]
Fix You by Coldplay[11]
The Animal by Disturbed[12]
My Songs Know What You Did in the Dark by Fall Out Boy[13]
Mulholland Drive by the Gaslight Anthem[14]
The '59 Sound by The Gaslight Anthem[15]
Perfectly Lonely by John Mayer[16]
I Want to Break Free by Queen[17]

Quotes
(Upon being questioned for impersonating a Child of Haqim) "Why would I even want to be one of them, shit, I pretend to be a Gangrel, not an Assamite."
"I am a thief, you brought a thief here; why are you going to have someone else try to steal something?"
Rumors
Gangrel that don't like him seem to mysteriously come up dead...
Is much, much older than he appears to be.
Due to his lack of memory, he could be something else, maybe another alternate personality of Saul Good or Jakob Phuridae.
"Mike" used to have a Russian accent... Where's he from?
He's up to way more than just "helping the Camarilla."