Miguel Alvarez
From Camarilla Wiki
| | |
| --- | --- |
| Clan | Nosferatu |
| Position | Archon |
| Status | 4+3 |
| Domain | Natal and Fort North, Brazil |
| Coterie | ??? |
| Society | None |
| Path | Humanity O |
| Player | Player Name |
Overview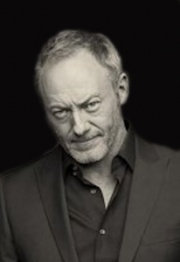 Alias(es):
Miguel Alvarez
Real Name: Who Knows?
Apparent Age: 50
Concept:
Physical description:aparenta ter 50 anos, 1,80cm de altura, um pouco gordo, barba volumosa e pouco cabelo. appears to have 50, 1,80cm tall, a little fat , voluminous beard and thinning hair .
Detailed Status:

"Reconhecido" por Almerico, Príncipe de Ouro Preto em 1715. "Estimado" por Alfred Hickmann, Príncipe do Vale do Itajaí em 1960. "Leal" por KD, Príncipe de Campinas em 2015 por ter propagado Nossas Tradições e Costumes, buscando a união dos Clãs e a vitória Imortal dos Princípios e Virtudes da Torre de Marfim, com palavras, ações e uma moral incontestável. "Respeitado" por Demitri Armorieri, Soberano Príncipe de Natal em 2015 por defender e se arriscar em minha cidade junto ao membros locais, sempre agindo com humildade e companheirismo. "Encarregado", "Leal" e "Temido" pelo cargo que ocupa.
Character Information
Known History
Coterie
Allies
Alexia Breidenstein
Demitri Armorieri
Jean Luck Matado
Morgana
Ramon Dellmont
KD
Gorky
Arthur Rocha
Noé
Alec
Nathan White
Matteo Gasparetti
Minerva
Marcellus Renano
Erick Folk
Ícaro Pompeu
Enemies
Desconhecidos
Childer
Broodmates
Character Inspirations
Sor Davos Seaworth - Game of Thrones
Tom Hagen - The Godfather
Soundtrack
Quotes
Rumors