Megan Sabine
From Camarilla Wiki
| | |
| --- | --- |
| Clan | Toreador |
| Position | Deceased |
| Status | 2 |
| Domain | Santa Rosa, CA |
| Coterie | ??? |
| Society | ??? |
| Path | Humanity 0000 |
| Player | Stephanie |
Overview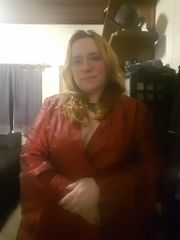 Alias(es):

Real Name:
Apparent Age: 20 Concept:
Physical description: 5'4 180lbs, brown wavy hair, white, appearance 6 with Friendy Face
Detailed Status:

Acknowledged by Sovergine Prnice Grey in July of 2018. Revered by Position since September 15, 2018.
Character Information
Known History
She creates beautiful paintings from some of her tarot readings for special patrons. These are personal items usually of a decent crafts quality. Died in service to the Domain of Santa Rosa, CA and by the side of Esmerelda, Elder Toreador of San Fransisco. Her final art pieces were placed on display at the grand gathering of Santa Rosa, CA in May of 2019.
Coterie
Unknown
Allies
Unknown
Enemies
Sire
Nathan White
Childer
None
Broodmates
None
Character Inspirations
Soundtrack
[1] The Morning After - Meg Myers
Quotes
Rumors
Has visions some prophetic in nature.
Reads Tarot cards and has done so at the Santa Rosa gatherings.
Thinks that all vampires should just be friends.