Lord Iain Graham
From Camarilla Wiki
| | |
| --- | --- |
| Clan | Ventrue |
| Position | Archon |
| Status | 6+2 |
| Domain | ??? |
| Coterie | ??? |
| Society | ??? |
| Path | Humanity O |
| Player | Matthew Belasco |
Overview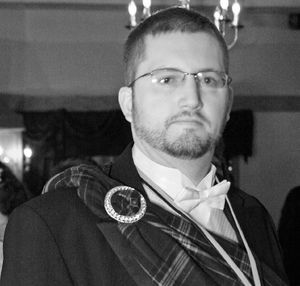 Alias(es):

Real Name: Lord Iain Graham
Apparent Age: Late 20's Early 30's
Concept: Warrior-philanthropist
Physical description: Graham is an imposing presence. He is a barrel-chested Scotish noble standing 6 feet 7 inches tall. Even with his large size he moves with the dexterity of a cat even when fully dressed out in ceremonial armor.
Detailed Status:


Acknowledged

Honorable

Trustworthy

Honorable

Feared

Influential

Character Information
Known History
Coterie
Allies
Enemies
Sire
Childer
Niles Kirkland (AKA Spyder)(Milwaukee NPC)
Broodmates
Character Inspirations
A composition of various historicalfigures and billionare playboys including but not limited to Sir Richard the Lion Hearted, Richard Branson, Doc Holiday...etc...etc...etc...
Soundtrack
NIN--Head like a hole
NIN--The Hand that Feeds
Clutch--Binge and Purge
Clutch--Impetus
Quotes
"Leave the tactics to me. If you want to micromanage the little players...Buy a chess set!"
"Inspiration is just a momentary lapse in stupidity"
Rumors
What kind of "elder" openly proclaims his status as such? He's even signed his emails as "Elder of Clan Ventrue." Either there are no diablerists where he lives, or the gentlemen doth protest too much.