Kisami Amaya
From Camarilla Wiki
| | |
| --- | --- |
| Clan | Tremere |
| Position | None |
| Status | 3 |
| Domain | Toledo, OH |
| Coterie | None |
| Society | ??? |
| Path | Humanity 000 |
| Player | Bobbie |
Overview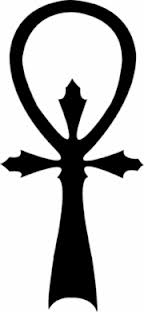 Alias(es):
Kisa, Miss Amaya
Real Name: Kisami Emiko Amaya
Apparent Age: 25
Concept: Pyramid Climber
Physical description:Kisami stands about 5ft2in, thin and lanky build with short black hair with vivid blue streaks through it. She usually dresses in black, buisness casual clothing and very little jewlery.
Detailed Status:

Aknowledged by word of Prince Sigwald Heinz of Bonn, Germany
Studious by word of Prince Gustav Briedstein of East Berlin, Germany
Resourceful by word of Prince Sir Liam Fairfax of Toledo, Ohio

Character Information
Known History
Escaped Japan after World War 2, traveling to Germany with her Sire. Recently moved to the United States, and has been appointed to represent her Clan on Toledo's Primogen Council. Kisami has stepped down from being primogen, due to other things that need her attention.
Coterie
N/A
Allies
Kisami considers all those of Clan Tremere her allies.
Enemies
Infernalists
Sire
Abelard Schuhmacher
Childer
None
Broodmates
None that she knows of.
Character Inspirations
Nitta Sayuri from Memoirs of a Geisha
Soundtrack
Seamo- Answer

Quotes
"Please allow me to confer with my Elders before I announce Clan Tremere's position on this matter"
"Remember your place, Apprentice" (Tremere Only)
Rumors
(Please feel free to add any rumors you know of concerning this PC)
Has been called an ice queen
Does not like rice