Kira Sakai
From Camarilla Wiki
| | |
| --- | --- |
| Clan | Toreador |
| Position | None |
| Status | 2 |
| Domain | Buffalo, NY |
| Coterie | None |
| Society | ??? |
| Path | Humanity - |
| Player | Jamie Garcia |
Overview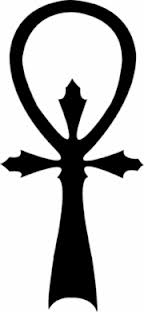 Alias(es): Kira, Rosebud
Real Name: Kaori Sakai
Apparent Age: 28
Concept: Tattooed Geisha
Physical description:
A young, lithe Japanese woman. Her stark black hair is set in a retentively tight bun with a gentle sweeping bang hanging just above her brow. A snug, obsidian pencil skirt caresses her frame and meets her sheer white blouse at a wide belt, emphasizing her waist. Her perfect Mary Jane heels draw attention to her tone calves. Fair skin is littered with strategically placed tattoos and piercings. She appears to be an odd dichotomy between social realms. Her eyes, past her thick black rimmed glasses, cast an unnatural purple hue. She is always carrying an unnecessarily large purse. When going to, working at, or coming from her tattoo parlor she can be seen in a flowing cyan kimono
Detailed Status:
Acknowledged - Unknown
Praised - Unknown

Character Information
Known History
Kira lived in the mid 1800's during the Tokugawa era in Japan. Though her life was that of a geisha, she soon had a love affair with a Shinsengumi whom she is now close companions with. They were forced to flee Japan immediately following their embrace.
Her obsession with body modification (tattooing and piercing) began in Japan but followed her to the United States. She could not support herself in this career path in those days however, so her love of scholarship, academics and history allowed her to seek out museum arts. Until recently she was a museum curator, traveling from one city to the next as soon as her lack of aging was apparent.
Buffalo, New York seemed to be a promising residence because of the illustrious museums and art culture. She has set up her own tattoo parlor where she can practice her true craft.
Allies
Aegis Cole
Julian DuLuazon
Olivia Kennedy Cole
Keith Stone

Enemies
I hope not.
Soundtrack
Desperate Measures by Marianas Trench
Quotes
"Now that is art." - Chef Bob gesturing to Kira
"I was hoping that I might actually impress you unlike all of the "weeds" that you mentioned." ~Kira Sakai to Julian DuLuazon
Rumors
She blows Aegis.
Can tattoo kindred...and it stays.
True addiction is making herself more beautiful.
Knows her way around a gun..or two.
Never forgot how to pleasure a man.
Is thought to be very loyal to two men. One out of love and another out of duty.
Is wanted sexually by everyone she meets!
Was once is a relationship with a boring Toreador named Samurai Guy!
Is thought to be loyal to none
Is a viper in Toreador clothing