Jenna James
From Camarilla Wiki
| | |
| --- | --- |
| Clan | Nosferatu |
| Position | None |
| Status | 2 |
| Domain | Buffalo, NY |
| Coterie | None |
| Society | ??? |
| Path | Humanity 000 |
| Player | Christie S. |
Overview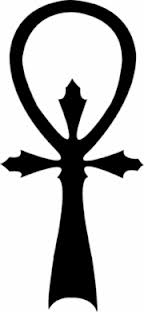 Alias(es):
Jenna James
Real Name:
Apparent Age: 21
Concept: Pornstar Technophile
Physical description: Jenna usually masks as either Jenna Jameson or Katie Morgan, the latter being the more frequently used one lately. Without the mask, she appears as if someone shoved her face-first into a blender. She stands about 5'5" and is usually running around in heels to augment her height. She tends to favor low-cut clothing or fancy attire.
Detailed Status:
Acknowledged
Invaluable

Character Information
Known History
Jenna first arrived in Buffalo in February 2009. She's been known to disappear underground for months at a time, usually coinciding with the latest big game release. She was briefly the Seneschal under Marcus Cole's very short reign.
(Nos only: Former Technophile of Buffalo)
Coterie
None
Allies
Morlock
Chris Smith
Moira O'Neil
Poppy Elliot
Marcus Cole (deceased)

Enemies
Sire
Childer
Broodmates
Character Inspirations
Katie Morgan
Soundtrack
Quotes
Rumors
- May have had something to do with "Bridget Flynn, Sexual Healer" porn parody that circulated Buffalo and surrounding domains - Overly friendly relationship with the Toreador Moira O'Neil - Pretty good at Computers and Security systems