Jakob Phuridae
From Camarilla Wiki
| | |
| --- | --- |
| Clan | Ravnos |
| Position | None |
| Status | 0 |
| Domain | Unknown as of 1/4/13 |
| Coterie | The Bowling League, DMH (rumored) |
| Society | {{{Society}}} |
| Path | Paradox - |
| Player | Derek Howard |
[[Category:Society:{{{Society}}}]]
This Character is no longer a member of the Camarilla.
Overview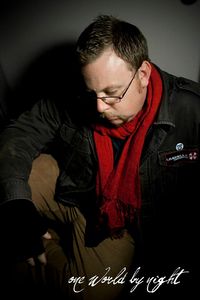 Alias(es): Hank, Frank, Saul Good, The Maquis de Carabas, and many more...

Real Name: Unknown
Apparent Age: Mid to late Twenties
Concept: Charismatic musician turned brooding anti-hero
Physical description:
Detailed Status:

Acknowledgement removed 4 January 2013 in conjuction with Blood Hunt
Blood Hunt lifted in March 2013
Known History
Coterie
Allies
Enemies
Micky Giovanni
Brandon Dunsirn
Caradoc
Datillo
Sire
Jakob has claimed all of these as his sire at least once:
Gregory the Wondermaker
Gabriel Cameratta
Danya
Childer
Aidan Flynn
Bella Costello
Broodmates
He has lost count of the pile of clanmates that claim to be his "brother" or "sister"
Character Inspirations
Soundtrack
"The Rocky Road to Dublin"- The Chieftains
"Running Up that Hill" - Placebo
"Scheherazade: Symphonic Suite After The Thousand And One Nights, op. 35: The Tale Of The Kalender Prince" - José Serebrier
Quotes
"Let me ask you something. What is your purpose?"
"Like my old friend used to say...it may be time to return you to the cycle."
Rumors
Has a fleeting Irish accent, which begs the question of its authenticity.
Jakob is nothing but a multiple personality of Saul Good
Jakob despises the Camarilla.
Jakob is infernal.
Jakob has died five times. He just won't stay that way.
Jakob is a Cardinal in the Sabbat under a different face and name.
Jakob is the eldest childe of Ein Salerno and, therefore, an Assamite.
Jakob has a "pet" Tremere who is teaching him the secrets of House and Clan.
Jakob is not truly Ravnos; he is one of many personalities of an elder Malkavian.
Despite having died many times, Jakob keeps returning to life ... and the Justicariate wants to know why.
Jakob is the Ravnos Justicar.
Jakob is rumored to summon and control the spirits of the dead.
Jakob is not Kindred, but is an aspect of the Moirai (the Greek Fates); he is an avatar of Atropos, she who cuts the thread of life.
Jakob recently had a falling out with his traveling companion, Jon-Apolo de Soult.
Jakob is really the Alternate Identity of a Justicar.
Jakob HATES Malkavians...except one. The who and the why is a mystery.