Isaac Lazarion
From Camarilla Wiki
| | |
| --- | --- |
| Clan | Tremere |
| Position | None |
| Status | 6 |
| Domain | Havana, Cuba |
| Coterie | ??? |
| Society | ??? |
| Path | ??? ??? |
| Player | Derek Howard |
Overview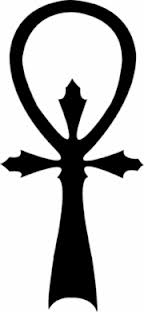 Alias(es):

Real Name: Unknown
Apparent Age: late 20s
Concept: The Good Son
Physical description: Isaac stands just shy of six feet tall with close cropped brown hair. He is most often seen wearing a black cassock with heavy leather boots and no adornments. The unremarkableness of his face would make him a generally forgettable individual if it not for the ever present stare and lack of emotion. It's like you are a goldfish, and he is just watching you swim...
Detailed Status:

Acknowledged, Bold, Dedicated, Knowledgeable, Loyal, Vigilant
(Tremere Only: Regent of the First Circle serving Lord Lewis, House High Saturday)
Character Information
Known History
Isaac recently re-emerged from obscurity having been embraced by Selene in the late '90s as a former ghoul poached from rival Tremere Alexander Barthram.
He was caught in a scandal having killed an Assamite in St. Louis, MO and fled to Memphis for a time. He then spent some time as the Sheriff of Memphis then as the Seneschal under Prince Rose.
Though he has not made a public apperance in over a year, it is rumored that he now resides in Cuba.
Coterie
Allies
Enemies
Sire
Childer
Broodmates
Broodmates
Broodmates, deceased
Character Inspirations
Soundtrack
Quotes
Rumors
He is a remarkable pianist of great skill.
Isaac is actually Selene's favorite childe because he lacks the weaknesses of Humanity.
He has a dark past neither of them publicly speak of.
He puts his family over his loyalty to the Sect.
Selene actually poached Isaac from the Tzimisce.
Selene staged an 'assassination' of Tremere rival Alexander Barthram by 'Assamites' so she could poach Isaac from him.
He will kill anyone that touches a Lazarion.
He will kill anyone that THINKS about touching a Lazarion.
He is often seen with Jon-Apolo de Soult, leading others to speculate as to the nature of their relationship.
He gave Selene his heart...literally.