Henry Hawksmoore-Croft
From Camarilla Wiki
| | |
| --- | --- |
| Clan | Tremere |
| Position | Seneschal |
| Status | 6+3+2+1 |
| Domain | Lakeland, FL |
| Coterie | Unknown |
| Society | ??? |
| Path | Humanity 00 |
| Player | Shaw |
Overview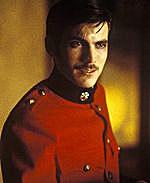 Alias(es):
Sir Henry
Henry Croft
Doctor Sir Henry Hawksmoore-Croft VC FRS
Apparent Age:
30's
Concept:
Original: Noble English Soldier
Current: Tormented Soul
Physical description:
Striking is a word that fits Henry well. He is tall, with a dangerous aura and intense brown eyes. They seem to hold some dark, sinister knowledge that only Henry is privy to.
Detailed Status:
Acknowledged by former Prince Asher Sinclaire of Savanah, Ga., 2005
Dauntless by former Archon David Rhumer, St. Augustine Fl., 2006
Dutiful by Archon Raymond Laskey, St. Augustine Fl., 2008
Feared by former Prince Leonard Albert Flynn of St. Augustine, Fl. Jan., 2009
Feared by former Prince Ezekiel Cross of Lakeland Fl., March 2015
Loyal by former Seneschal Elios Rhumer, Gainesville Fl., 2005

August as a Luminary of the Camarilla
Dignified as a Dignitary of the Camarilla

Respected as a Scion of Edward Moore
Character Information
Known History
Henry has lurked in the shadows of the Camarilla for a very long time. He has risen to the highest of heights in the Ivory tower, as Prince and high standing member. He has fallen just as far to a barely Acknowledged Kindred. One thing Henry personifies is being a survivor. The only thing he is doing now is rebuilding... but what?
Henry has left the position of Archon to Justicar Lucinde for an unknown reason.
Coterie
Unknown
Allies
Paul Zimmerman
Douma Charoum
Selene Lazarion
Walter Hollows

Enemies
Sire
Prince Edward Moore of Winchester England (NPC, Prestigious Sire)
Childer
Broodmates
None
Character Inspirations
John Winchester
Wesley Wyndam-Pryce (Dark Wesley)

Soundtrack
Carry On Wayward Son
Renegade
Don't fear the Reaper
Bad Company

Quotes
Rumors