Faith Ester Williams
From Camarilla Wiki
| | |
| --- | --- |
| Clan | Toreador |
| Position | None |
| Status | 2 |
| Domain | Cincinnati, OH |
| Coterie | None |
| Society | ??? |
| Path | Humanity 000 |
| Player | Sandra Johnston |
Overview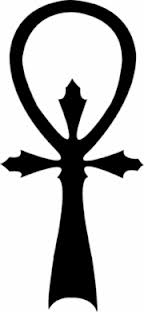 Alias(es):
Faith, Red Headed Bitch
Real Name: Faith Ester Williams
Apparent Age: Mid to late 20s
Concept: Hard driving Rocker. Cross between Sydney Bristow and Joan Jett
Physical description: 5'10" very fit. Has dark red hair. Uses her looks and sexy appeal to her advantage. (Alluring x2, Beguiling, Gorgeous, Magnetic, Seductive x 3, Has Sensual Presence {similar to errie presence but of the sensual nature}0
Detailed Status:


Acknowledged by Gabriel le Chaunce
Influential by Justicar Petronis
Character Information
Known History
Was first seen coming out of the Seattle area. Was called back to the Midwest by the rocker giant Clarence Williams. Once back she began working with the group 'Lunatic Fringe' along with Lydia Trent and Seth Gordon. These four were the core for the band with others filling in from time to time.She is outspoken as many know. She is never afraid to speak her mind. And because the inner room of the garden was seen as floating with no direction she became it's leader pro temp until another was appointed. She is/was the steward of the Retreat, a Toreador center for creation, teaching, collections. However with the unexpected destruction of the Retreat, Faith finds herself without a focus driven job within the clan structure at this time.
Coterie
None
Allies
Enemies
The list is growing
Sire
Until recently she believed that another was her sire but has since found out that Clarence Williams was in fact her sire.
Childer
None
Broodmates
Character Inspirations
Sydney Bristow
Joan Jett
Stevie Nicks
Ted Nugent
Joe Satriani
Soundtrack
Heavy Metal by Sammy Hagar, Won't Back Down by Fuel, and anything by Joe Satriani
Quotes
"Are you fucking kidding me?"
"What the fuck?"
"Really... really?"
"Music is a force and I have the power."
"I understand what you are saying, now can you understand what I am saying?"
Rumors
Has seduced every female Toreador.
Has seduced every male Toreador.
Has seduced every alternative life style Toreador.
Has a pet Brujah.
Has a pet Nosferatu.
Has every journal that her sire had written.