Erick Delton Folk
From Camarilla Wiki
| | |
| --- | --- |
| Clan | Tremere |
| Position | Prince |
| Status | 10 (5+4+1) |
| Domain | Terra Rasgada, Brazil |
| Coterie | None |
| Society | ??? |
| Path | Humanity - |
| Player | André Vieira |
Overview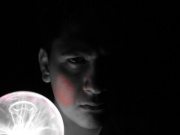 Alias(es):
Folk or Folks
Real Name: Erick Delton Folk (Is it true?)
Apparent Age: 24
Concept: Combatente / Observador (Combatant / Observer)
Physical description: Erick tem 1,75m, 85kg, cabelos pretos, olhos castanhos, pele muito pálida, veios negros no pescoço, porte físico leve. Sempre está de roupas pretas, sobretudo e coturnos. Ele é jovem, por volta de 24 anos.
Erick is 5'9", 187 lb, black hair, brown eyes, very pale skin, black veins in the neck, slight physique. It is always in black clothes, coat and boots. He is young, about 24 years.

Detailed Status:

Reconhecido por Demether Tsarovich, Punho de Aço, Ex-Prince de Sorocaba, por ser digno de pertencer a Camarilla.
Temido por Erdota Urmen de Corazon, Ex. Prince de São Paulo, pela participação ativa no fronte de batalha do evento Zona Cero.
Ilustrado por Erdota Urmen de Corazon, Ex. Prince de São Paulo, pela participação no confronto à Infernalistas, onde seus conhecimentos foram primordiais.
Temido por Alexander Caldwell, Reverenciado Tremere de Mossoró, pela importante participação na derrubada da besta Jezebel.
Valente por Calton Kalmir, Príncipe Soberano de São José dos Campos, pelos contantes riscos assumidos em prol da proteção dos valores da Alva Torre.
Digno por ser um Dignitário da Camarilla.
Exaltado, Famoso, Renomado e Distinto pelo cargo de Príncipe dos Domínios da Terra Rasgada.

Recognized by Demether Tsarovich, Iron Fist, former Prince of Sorocaba, to be worthy of belonging to the Camarilla.
Feared by Erdota Urmen Corazon, Ex. Prince of São Paulo, for active participation in the battlefront in the event Cero Zone.
Illustrated by Erdota Urmen Corazon, Ex. Prince of São Paulo, for participation in the confrontation infernalists, where his knowledge was paramount.
Feared by Alexander Caldwell, Revered Tremere Mossoro, the important role in the overthrow of Jezebel beast.
Brave by Carlton Kalmir, Sovereign Prince of São José dos Campos, the constants risks assumed for the sake of protection of the Alva Tower values.
Worthy to be a dignitary Camarilla.
Exalted, Famous, Renowned and Distinguished by the office of Prince of Torn Earth.

Character Information
Erick é um Tremere. Um combatente conhecido por estar presente nos mais inoportunos frontes de batalha. Tão conhecido como ele é a espada que carrega: Lux Molesta. Atual Príncipe de Sorocaba, mudou o nome da Cidade para Terra Rasgada, para lembrar aos membros que as antigas tradições devem ser respeitadas. Modificou sensivelmente a política da cidade e redistribuiu seus territórios entre os clãs que ali residem. Suas ações são forte e justas. Sua paixão pela Alva Torre é inquestionável.

Erick is a Tremere. A combatant known to be present at the most inopportune battle fronts. As well known as it is the sword that carries: Lux Molesta. Current Prince of Sorocaba, changed the city's name to Torn Earth, to remind members that the ancient traditions must be respected. Significantly changed the city's political and redistributed their territories between clans living there. Their actions are strong and fair. His passion for Alva Tower is unquestionable.

Known History
Sua história é pouco conhecida entre os membros, porém sempre está presente nas batalhas mais tensas. Estava próximo quando Caliban encontrou sua destruição, estava próximo quando Hyde também foi destruído, esteve presente na queda de diversos infernalista... Mas sua presença sempre é um mistério.

His story is little known among the members, but is always present in the most tense battles. He was near when Caliban found its destruction, he was near when Hyde was also destroyed, was present at the fall of several infernalist ... But his presence is always a mystery.

Coterie
Ele não é um membro sociável (He isn't a sociable member)
Allies
Gabriel Carvalho
Noé
Calton kalmir
James Holand
Demetrius Von Weber
Ramon Dell Mont
Others...

Enemies
Gregory Hanz (Tzimice)
Sire
Dark Secret
Childer
None
Broodmates
None
Character Inspirations
Garfield Lynns, O Vagalume (The FireFly) de Batman (DC Comics).
Soundtrack
https://www.youtube.com/watch?v=O52jAYa4Pm8
Psycho Killer - Talking Heads
Quotes
"O perdão é entre eles e Deus. Eu só marco o encontro."
"O senhor já vai procurar seus Anciões??? Você é muito ancioso..."


"Forgiveness is between them and God. I just mark meeting."
"You will now search your Elders ??? You're very anxious..."

Rumors
Erick deve sair da Camarilla em breve;
Ele se tornou Infernalista, após destruir muitos deles;
Erick deve para os Giovanni;
Ele faz parte de uma sociedade secreta;
Sua alma é corrompida... Não olhe...
Erick tem desavença com os próprios Tremere;
Ele tem um alto posto entre os seus;
Erick parece gostar muito das sombras...
A espada que carrega, Lux Molesta, não é sua... Foi roubada de seu Sire;
Erick tem uma linhagem infame... Todos traidores da Camarilla e do Clã Tremere


Erick must leave the Camarilla soon;
He became infernalist, after destroying many of them;
Erick must for Giovanni;
It is part of a secret society;
Your soul is corrupted... Do not look...
Erick has quarrel with the Tremere themselves;
He has a high position among his;
Erick seems like a lot of shadows...
The sword carries, Lux Molesta, it isn't your... was stolen from his Sire;
Erick has an infamous line ... All traitors to the Camarilla and Clan Tremere