Eli Griffith
From Camarilla Wiki
| | |
| --- | --- |
| Clan | Tremere |
| Position | None |
| Status | 1 |
| Domain | Middle Georgia |
| Coterie | ??? |
| Society | ??? |
| Path | Humanity 000 |
| Player | Max V |
Overview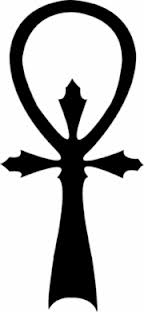 Alias(es):
Dr. Darius Green, Robert Cross, John Smith, David C. D'Amore esq.
Real Name:
Elija Z. Griffith
Apparent Age:
Late 20's to early 30's
Concept:
Former Ghoul in a Shell
Physical description:
Eli is a man of indeterminate European descent roughly 5'10" but his lean build gives him the appearance of height. While he appears 'healthy' his sunken eyes and defined cheekbones, coupled with rough stubble, show past malnutrition. He tends to dress casually at gather, with just a hint of formality (his common outfit is a suit jacket, and jeans). The man is never seen without a large red ruby about his neck.
Detailed Status:


Acknowledged by Prince Charles McMillan of Atlanta
Invaluable by Primogen Jonavon Hawk of Athens
Character Information
Known History
Eli Griffith's face is both new and old to the kindred scene. While he only reappeared in Georgia in the Fall of 2010, those who delt extensively with Paul Zimmerman for the last five years would have seen the former Ghoul.
Coterie
None Known
Allies
None Known
Enemies
None Known
Sire
Childer
None Known
Broodmates
None Known
Character Inspirations
Soundtrack
Linkin Park - Numb
Linkin Park - Somewhere I Belong
Everlast - What it's Like
Quotes
Rumors
He can speak any language.
He communicates with the dead.
Dark Fate: Doomed to become a Crazy Old Wizard.
His Necklace is a Blood Stone created by Paul Zimmerman.
He is Thaumaturgically inept.