Ecco
From Camarilla Wiki
| | |
| --- | --- |
| Clan | Assamite |
| Position | Harpy |
| Status | 2+2 |
| Domain | Ouro Preto, MG |
| Coterie | Unknown |
| Society | ??? |
| Path | Humanity 00000 |
| Player | Felipe Lara |
Overview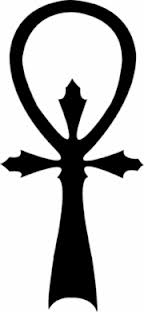 Alias(es):

Anne de Alcantra Machado Gustav Guilherme Fachine Solan de Crosuè Rosetta
Rosetta
Madame Tibedaux
Miguel Rámon
Real Name:

Apparent Age: 16
Concept:
Thousand Faces
Ikoma Black Lion (Rokugan)

Physical description:
Ecco is short and overweight. Very human appearance. Embraced very close to puberty is a little androgynous. Apathetic face and crestfallen. Sometimes Ecco crossdress himself as a woman, diva, old, clown, businessman etc.
Ecco é baixinho e sobrepeso. Tem uma aparência muito humana. Abraçado muito próximo a puberdade é um pouco andrógino. De face apática e cabisbaixa. As vezes Ecco se traveste como uma mulher, diva, idoso, palhaço, homem de negócios, etc
Detailed Status:


Character Information
Reconhecido por Ramon Dell'Mont (Brujah, Ex-Príncipe de Jundiaí)
Influente por Lucas Bonfim (Ventrue, Príncipe de Ouro Preto) devido ao seu inestimável auxílio junto ao mundo mortal
[OOC para Pcs Toreadores: Rosetta (e apenas Rosetta) possuí Amizade de Clã Toreador]
Acknowledged by Ramon Dell'Mont (Brujah, ex-Prince Of Jundiaí)
Influent by Lucas Bonfim (Ventrue, Prince of Ouro Preto) because of its inestimable assistance from the mortal world

[OOC for Toreador PCs only: Rosetta (and just Rosetta) has Clan Friendship: Toreador]
Known History
Coterie
Allies
Enemies
Sire
Aisha Eyes-of-Jade
Childer
Ayunne
Broodmates
Character Inspirations
Doll (Active of DollHouse)
Deva (Vampire The Requiem)
Rosetta > Unique Adams (Glee), Lafayette Reynolds (True Blood), Regina George (Mean Girls/Meninas Malvadas), Glória (Happy Feet), Deva Circle of the Crone (Vampire The Requiem)
Madame Tibedaux > Whoopi Goldberg
Ramom Miguel/Miro > Gangrel Invictus (Vampire The Requiem)
Soundtrack
Quotes
(Rosetta) Isso é Doente! E olha que eu Assisto Dançando com as Mães // This is sick! Even for me who watch "Dancing Mom"
(Rosetta) A-ha-zo no Batidão!
Rumors
Ele é doido maluco demente

It's crazy mad insane