Cotton
From Camarilla Wiki
| | |
| --- | --- |
| Clan | Nosferatu |
| Position | Primogen |
| Status | 5+1 |
| Domain | Savannah, GA |
| Coterie | None |
| Society | ??? |
| Path | Humanity 0 |
| Player | Christi Nicodemus |
Overview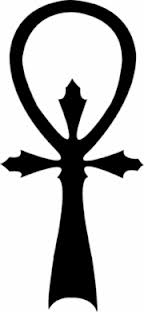 Alias(es): Cotton Jasper

Real Name: Unknown
Apparent Age: Mid 20s
Concept: The Unexpected One
Physical description:
Detailed Status:
Acknowledged, by Prince Benedic of Las Vegas
Diligent, by Prince Benedic of Las Vegas
Savvy, by Chiton of Clan Nosferatu
Sagacious, by Lilyanna Salvatore, Seneschal of Middle Georgia
Wise, by Tatiyana Krajnik, Prince of Savannah
Revered as Primogen
Dignified as a Dignitary of the Camarilla
Nosferatu Prestige (Associated with her SchreckNet handle only):
Eratosthenes (Las Vegas, NV, 1980)
Sedulous (Savannah, GA, 2011)
Wall Street (Atlanta, GA, 2012)
Knowledgeable (Loremaster of the Savannah Warrens)


Character Information
Known History
You tell me.
Coterie
None.
Allies
Chiton Jasper
John Smith
Enemies
I'm sure they're out there.
Sire
Mary Mallon
Childer
Chiton Jasper
Rocksteady
Broodmates
None that are known, though it isn't impossible.
Character Inspirations
Heidi Fleiss
Judith Exner
Soundtrack
'Chicago' by Frank Sinatra
'Working Class Hero', performed by Green Day
'Dead Man's Gun' by Ashtar Command
'Love For Sale', performed by Vivian Green
'Bad Things', by Jace Everett
'Not a Pretty Girl', by Ani DiFranco
'Paint it Black', by the Rolling Stones
'Que Sera Sera', by Pink Martini
'Wicked Little Town', By Hedwig and the Angry Inch
'This Night', by Black Lab
'My December', by Linkin Park
'Time Is On My Side', by the Rolling Stones
'You Know I'm No Good', by Amy Winehouse
'American Woman', redone by Lenny Kravitz
'Things Have Changed', by Bob Dylan
'Hallelujah', by Rufus Wainwright
'Sinner's Prayer', by Sully Erna
'Shake It Out', by Florence + The Machine

Quotes
Rumors
Is best friends with a Ventrue Primogen.

Doesn't understand why she has a best friend.

The Ventrue doesn't understand why she has feelings about Cotton.

Has feelings now. This is because she was "touched by a nun."

Has gone from the highest measures of Humanity to its lowest as a result of a rumored curse.

Dealing with Cotton means dealing with Silhouette. Tread carefully.
Not only does Cotton know where Jimmy Hoffa's remains are located, she poured the concrete herself.
Retired from being a contract killer for the Mob decades ago but still carries "mementos" from her jobs.
Spent 22 years of her mortal life imprisoned in Sing Sing before escaping.
Is known as "Whistler" by some because "when you hear it, that's your ass."
Loves a good musical.
Knows something about everything. She's like Rain Man. Seriously.
(Nosferatu only) The shock of seeing her deformed visage in a mirror following her embrace caused her hair to petrify into a bone white color.
Cotton slept with Frank Sinatra. Twice.

Has been mistaken for a Toreador, a Giovanni, and a Ventrue. Achievement unlocked.

Can slam a revolving door.