Category:Domain:Savannah, GA
From Camarilla Wiki
The Domain of Savannah
The Coastal Empire
Officers
Prince: Tatiyana Krajnik, Child of Haqim. July 2013 - current
Seneschal: Maximillian Rowlands, Ventrue. January 2019 - current
Sheriff: Chiton, Nosferatu. March 2019 - current'
Keeper of Elysium: Axel, Brujah. January 2019 - current

Deputy Keeper of Elysium:

Harpy: Silhouette, Nosferatu. May 2011 - current

Lesser Harpy: Hex, Tremere. March 2019 - current

Scourge:
Primogen Council
Former Princes
Asher Sinclaire, Clan Tremere, 1931 - 2006 (Deceased)

Julian Pratt, Clan Toreador, 2006 - 2010 (Current whereabouts, unknown)

Oscar Diggs, Clan Malkavian, 2010 - 2011 (Relinquished Praxis)

James Frederick Krieger, Clan Tremere, 2011 - 2013 (Relinquished Praxis)
Kindred of Note
Known Elysia
The Skidaway Island Elysium

The Telfair Museum
Prince's Edicts
If you plan to attend the Domain of Savannah, Georgia, please fill out a request for Hospitality HERE.

Stay out of Bonaventure Cemetery. No exceptions.

Don't even think about going into the Wildlife Refuge.

Domain Rumors
Savannah is the most haunted city in North America.
A series of century old tunnels exist beneath much of Savannah's historic district. Some were used by doctors to perform illegal autopsies and human experiments. Other tunnels were used during the yellow fever epidemic as secret areas to hide the bodies of the dead from the prying eyes of Savannah's frightened citizens.
The ghost of Florence Martus can sometimes be seen roaming around her statue (The Waving Girl).
There is something sleeping in the Savannah Riverbed...
Supernatural creatures who trespass beyond the gates of Bonaventure Cemetery never return.
On nights when the moon is full and the fog is thick, the sounds of revolutionary soldiers battling one another can be heard on a secluded area of Skidaway Island.
The Spanish Moss of Savannah will not grow in areas where innocent blood was spilled.
There are areas in Savannah that are rich with faith.
It is impossible to destroy a church in the city of Savannah.
A mummy "haunts" the archaeological department of Georgia Southern University.
The entire Camarilla Domain of Savannah, along with other supernaturals denizens, vanished in August of 2010. Their current whereabouts and fate remain a mystery.
The Wizard of Oz lives somewhere in the Domain.
Savannah was besieged by an "evil Santa Claus" in December of 2010.
Strange things happen to the Domain every October.
Johnny Mercer still maintains a residence in Savannah.
Beware the ocean...
The ocean around Tybee Island is infested with ghost pirates.
Domain Counties
Chatham

Feeding Grounds: Tremere
Major City: Savannah

Other Cities: Bloomingdale, Garden City, Pooler, Port Wentworth, Thunderbolt, Tybee Island and Vernonburg
Beaufort (South Carolina)

Feeding Grounds: Children of Haqim
Major City: Beaufort

Other Cities: Bluffton, Burton, Hardeeville, Hilton Head Island, Laurel Bay, Parris Island, Port Royal, Shell Point and Yemassee
Bryan

Feeding Grounds: Gangrel
Major City: Richmond Hill

Other Cities: Pembroke, Keller, Lanier and Black Creek
Bulloch

Feeding Grounds: Nosferatu
Major City: Statesboro

Other Cities: Brooklet, Portal, Register, Adabelle, Denmark, Hopeulikit, Leefield, Nevils and Stilson
Effingham

Feeding Grounds: Brujah
Major City: Rincon

Other Cities: Guyton, Springfield, Clyo and Meldrim
Jasper (South Carolina)

Feeding Grounds: Ventrue
Major City: Ridgeland

Other Cities: Hardeeville, Coosawhatchie, Gillisonville, Grahamville, Grays, Levy, Okatie, Old House, Pineland, Pocotaligo, Robertville, Switzerland, Tarboro, Tillman and Wagon Branch
Liberty

Feeding Grounds: Toreador
Major City: Hinesville

Other Cities: Allenhurst, Flemington, Fort Stewart, Gumbranch, Midway, Sunbury, Riceboro and Walthourville
Long

Feeding Grounds: Malkavian
Major City: Ludowici
Screven

Feeding Grounds: Brujah
Major City: Sylvania

Other Cities: Hiltonia, Newington, Oliver and Rocky Ford
Tattnall

Feeding Grounds: Gangrel
Major City: Reidsville
OOC Information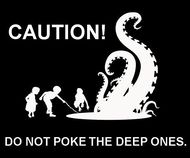 City of Shadows plays Out of Character in Macon, Georgia. Our In Character chronicle location is Savannah, Georgia. Game officially starts at 5:00 p.m. and concludes at 10:00 p.m. Pregame begins at 4:30 p.m. The cost of game participation is $5.00 to cover site and supplies. For more information, please send an email to cos_st@googlegroups.com

Our game dates for the 2019 year are as follows:

January (1/12/19 - second Saturday)

February (2/9/19 - second Saturday)

March (3/9/19 - second Saturday)

April (4/13/19 - second Saturday)

May (5/11/19 - second Saturday)

June (6/8/19 - second Saturday)

July (7/13/19 - second Saturday)

August (8/10/19 - second Saturday)

September (9/14/19 - second Saturday)

October (10/12/19 - second Saturday)

November (11/9/19 - second Saturday)

December (12/14/18 - second Saturday)

Pages in category "Domain:Savannah, GA"
The following 19 pages are in this category, out of 19 total.