Category:Domain:Litoral Catarinense
From Camarilla Wiki
The Domain of Litoral Catarinense, SC, Brazil

Domain Administration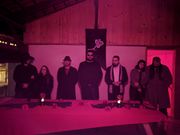 Primogen Council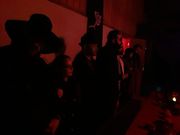 Known Elysia
Museu Histórico - Palácio Marcos Konder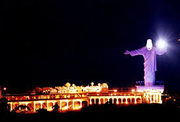 Histórico Fundado em 1982, o Museu Histórico de Itajaí é um importante local de memória, com um acervo de 2 mil peças, desde rádios antigos a uniformes militares. Construido em 1925, funcionou como sede da Administração Municipal e Câmara de Vereadores, e sua principal atração é a arquitetura de linhas "art-nouveau", que encanta pela beleza da construção. O Museu tem exposto, de seu acervo, 500 peças organizadas em seções, onde a história da cidade vai ganhando forma.

Complexo turístico - Cristo Luz
Histórico Atração de destaque em Balneário Camboriú, Santa Catarina, e no território nacional, o Complexo Turístico Cristo Luz atrai anualmente milhares de visitantes do Brasil e do exterior em busca de diversão, de vistas inesquecíveis e para observar de perto o imponente monumento artesanal e o espetáculo de cores e de luzes diário no céu da cidade. Foi inaugurado no dia 4 de outubro de 1997, em uma parceria entre a iniciativa privada e o órgão público, tornando-se umas das principais opções turísticas de Balneário Camboriú.
Domain History
Domain Rumors
Domain Counties
Pages in category "Domain:Litoral Catarinense"
The following 8 pages are in this category, out of 8 total.