Calchus/Razor
From Camarilla Wiki
| | |
| --- | --- |
| Clan | Malkavian |
| Position | Primogen |
| Status | ??? |
| Domain | Cincinnati, OH |
| Coterie | ??? |
| Society | ??? |
| Path | ??? ??? |
| Player | Player Name |
Overview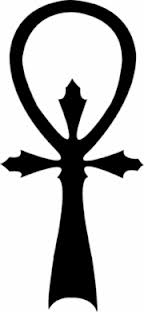 Alias(es):
None
Real Name: Unknown
Apparent Age: 25
Concept: The Hand of Fate
Physical description: Calchus is the more physically humane of the two persona. His features are softer, his hair wavy. Calchus's face is often devoid of expression unless he is concentrating. Razor is the lean and hungry type, inhumane in both appearance and demeanor. His features are sharp, angular and his hair short and spiked. Razor's facial expression tends to default to a malicious, toothy grin. The most striking difference between the two are their eyes. Calchus's pupils are constricted and nearly non-existant, drowning in a sea of blue. Razor's pupils are dilated to such an extreme that it appears the only thing keeping them from consuming the whole of his eyes are the thin blue edge of iris. To hide this aspect, Razor frequently wears sunglasses.

On the MMN, Calchus and Razor appear as the Blue-Eyed Man and the Black-Eyed Man (respectively). Their aspects are composed of woven thread and are always well dressed. Following a massive mental undertaking (experienced by any connected to the MMN), The Black-Eyed Man consumed and assimilated The Black-Eyed Monster, now shifting easily and frequently between the two aspects. As The Black-Eyed Monster, his body appears to be composed of black burlap, his solid black eyes are about the size of dinner plates, his build is easily Lupine in height, but almost emaciated; perpetually hungry. His mouth is lined with sewing needles (a feature he has adopted even in his non-monstrous aspect) and has claws like oversized hook needles.
Detailed Status:


Character Information
Known History
Calchus and Razor are currently the Malkavian Primogen in the court of Prince Ian Halesbee.
Coterie
Allies
Coleman (Nosferatu)
Jacob Black (Malkavian)
Janet Lyndon (aka Janet Blackthorne) (Malkavian)
Joseph Black (Malkavian)
Lady Black (Malkavian)

Enemies
Sire
Devon (NPC)
Childer
None
Broodmates
Unknown
Character Inspirations
~Calchus (The Blue-Eyed Man on the MMN):
DEATH- Terry Pratchett's Discworld
Dr. Jackman- BBC mini series Jekyll (final episode)
Cheshire Cat- Lewis Carroll's Alice's Adventures in Wonderland
Absalom- Tim Burton's Alice in Wonderland
~Razor (The Black-Eyed Man on the MMN):
Hyde- BBC Mini series Jeckyll
Cheshire Cat- Zenescope Entertainment's Return to Wonderland and Beyond Wonderland comic series

~The Black-Eyed Monster (MMN):
The Oogie Boogie Man- Disney/Tim Burton's Nightmare Before Christmas
Cheshire Cat- Zenescope Entertainment's Return to Wonderland and Beyond Wonderland comic series
Other Mother- Neil Gaiman's Coraline (animated)
Soundtrack
When The World Ends- Dave Matthews Band
Only- Nine Inch Nails
Every Day Is Exactly The Same- Nine Inch Nails
Laughing Man In The Devil Mask- Iommi (featuring Henry Rollins)
Goodbye Lament- Iommi (featuring Dave Grohl)
Seen It All- Korn
Coming Undone- Korn
In Between- Karizmata
The Doctor's Theme- Murray Gold & BBC National Orchestra of Wales
Of Wolf And Man- Metallica & The San Francisco Symphony Orchestra
Wherever I May Roam- Metallica & The San Francisco Symphony Orchestra
Perfect Crime- Faith No More
Nine Tailed Demon Fox- Toshiro Masuda
Quotes
~Calchus
"There are always choices. There are always consequences."
"That has not yet happened."

~Razor
"Don't run. You know what runs? Food runs."
"At what point did I become the voice of reason here?"
"I was never human..."

Rumors
Was convinced to hunt frost giants in Milwaukee by an insane Tremere and ended up dragging the prince and many others into the den of a Tzimisce methuselah