Brant Eldrusson
From Camarilla Wiki
| | |
| --- | --- |
| Clan | Gangrel |
| Position | |
| Status | 7 |
| Domain | |
| Coterie | Unknown |
| Society | ??? |
| Path | Humanity ??? |
| Player | Player Name |
Overview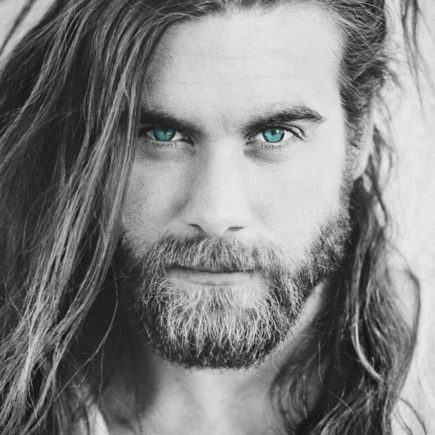 Concept: Man or Monster
Alias(es):

Real Name: Brant Eldrusson
Apparent Age: 26
Physical description: 7'11", Dirt Blonde hair that is normally kept neatly in either a ponytail with a Nordic knot, Or is kept flowing behind him in perfect form. Built like a mountain in both strength and Stamina. When not hidden, his Ice Blue Wolf Eyes give way to his clan, along with the few rare times the arctic wolf tail has been seen in the past. Tattoos all around his body depicting Odin, Freya, and Loki are intermingled with runes of varying meanings.
Character Information
Known History
Coterie
None that has been confirmed
Allies
Sire
Raul Eldrickson
Childer
Xandra Falk
Broodmates
N/a
Character Inspirations
Ragnar meets Erik Northman apparently.
Soundtrack
https://www.youtube.com/watch?v=JAEDQwMtf4o&list=PLhyQ9p2RyMpWfyE456d_cTrP0zsqHgulN&index=2&t=0s
https://www.youtube.com/watch?v=Q-d5etNrIf4&list=PLhyQ9p2RyMpWfyE456d_cTrP0zsqHgulN&index=2
https://www.youtube.com/watch?v=AzBtC5yljls&list=PLhyQ9p2RyMpWfyE456d_cTrP0zsqHgulN&index=10
https://www.youtube.com/watch?v=4-mYo--Qx64&list=PLhyQ9p2RyMpWfyE456d_cTrP0zsqHgulN&index=24

Quotes
"Some cannot be taught, Especially those who refuse to learn"

"If you cannot choose between monster and man, then you have already lost yourself"

"I do it Wren, So you do not have to"

"War is what brings the most Primal of natures out of us all. In battle, we all become animals"

"Odin grant me the wisdom no to, Freya grant the strength to stay my hand, Loki stay out of this one. Because so help me I am gonna stab this Anarch"

"YOU WERE NOT THERE. YOU DID NOT WATCH PARIS BURN AS THE CHILDREN THOUGHT THEY COULD GROW THEIR FANGS"

"It is the way she holds a beer bottle Brant..." Brant turns and stares at the Kindred in Majesty. "A beer bottle? You do not even understand how I feel. The Moon rises, the Sun sets, the stars shine each night. JUST because she is in my life. How dare you speak so little of someone so great."

"They Day I met her, was the day the world finally had color again father. Her very voice is like a harmony that fills my very beast with a level of joy that I never thought possible" Raul chuckled and patted his childers side "Thats called Love kid. Don't let the world tell you we can't feel it. Remember what I always taught you." Brant nodded "We are not the beasts the darkness seeks us to be"

"In the end? We are all just stories one day. Might as well, make it a legend"

Rumors
1. Flicked off Aaron cross with a bunch of other Ventrue as his wife yelled "Fuck you Anarch Jesus, You can't have my daughter"
2. Is actually a Ventrue
3. Has been side by side with Clan Ventrue since the dawn of his embrace
4. Has adopted several non gangrel in to his "Family"
5. Holds Vast knowledge of the other supernaturals of the world.
6. Has taken down several Demons
7. Has a secret homosexual love affair with Chauncey Gardner