Bill Smith
From Camarilla Wiki
Clan
Malkavian
Position
Steward
Status
Acknowledged

Dedicated (loaned from Keeper of Elysium)

Domain
Annapolis, MD
Coterie
???
Society
M.U.T.E.
Path
Humanity ???
Player
Allan [camcorphr@zoho.com]
Overview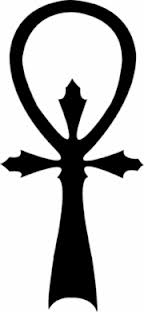 Alias(es):

Real Name: William Smith
Apparent Age: Lost-somewhere-in-his-thirties
Concept: Human Resources Professional
Physical description:
Detailed Status:

Acknowledged (Prince of Birmingham, Alabama)
Character Information
Bill is usually quite congenial and open-minded. He normally dresses in light business attire though lately he has been seen in business casual dress as well. In the Summer of 2018, at the court of Sovereign Prince Rook, he was made a Steward under Keeper of Elysium Morgan Trevani.
Known History
Bill Smith arrived in Annapolis recently (Spring 2018). He has stated openly and consistently that he "transferred in from the Birmingham, Alabama branch of the Corporation."
Coterie
None known, at least not publically...
Allies
A work in progress perhaps...he has been seen in the company of Dr. Annabelle Adams fairly often.
Enemies
S-Corp!
Sire
Some Malkavian in Birmingham, Alabama
Childer
None known
Broodmates
Character Inspirations
Office Space, Dead Like Me, Falling Down
Soundtrack
Hypnogaja = "Looking Glass", Pink Floyd = "Brain Damage", Korn = "Make Me Bad"
Quotes
<offering a strong, enthusiastic handshake> "Bill Smith from Human Resources, glad to meet you!"
Rumors
His Sire may have been the Malkavian Prince of Birmingham...or not...