Amanda Desrosiers
From Camarilla Wiki
| | |
| --- | --- |
| Clan | Toreador |
| Position | Harpy |
| Status | 6+2+2 |
| Domain | Ouro Preto, MG |
| Coterie | ??? |
| Society | ??? |
| Path | Humanity ??? |
| Player | Maja Zaccara |
Overview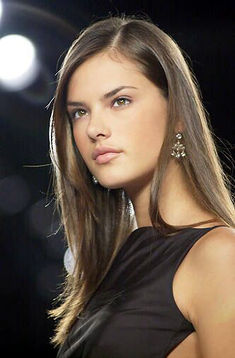 Alias(es):

Real Name:
Apparent Age:
25

Concept:
Hardline Art Critic

Physical description:
Amanda is tall and lithe with dark brown hair gently brushing the olive skin of her shoulders and flowing to the middle of her back. Her light brown eyes cut a piercing twinkle in the night air, betraying a hint of seduction, power, and even danger. She walks with the confidence of an aristocrat and stands with poise, the center of attention in every room, a sense of awe and enchantment surrounding her. Those who look upon her are enraptured and invigorated by a sense of youth and vibrance.

Detailed Status:
Acknowledged by Marquis Villeneueve of Marseilles
Keen by Luigi Falcone, former Prince of Litoral Catarinense
Dedicated by Magnus Van Eyck Matado, Primogen of Natal and Forte Norte
Resourceful by Alexandria, Prince of Buenos Aires
Well Connected by Demitri Armorieri, Prince of Natal and Forte Norte
Insightful by Lucas Bonfim, Prince of Ouro Preto
Influential and Well Connected as Harpy

Dignitary and Scion of the Camarilla
Character Information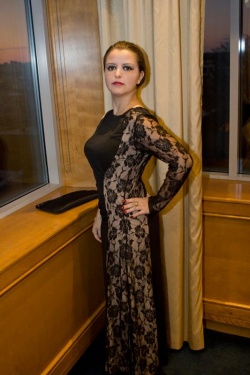 Known History
Amanda Desrosiers has been coming and going from the Brazilian art scene for some years now. She is somewhat known locally (OOC: Fame x2) for critiques published in art magazines and newspapers. Her literary style is very strong and she has a keen eye for detail. Her critiques are always very thorough, sometimes even described as cruel, but always precise and accurate.
She has not participated actively in Kindred affairs for a while now, spending the last years travelling around Europe, claiming to be seeking to improve her art knowledge.
On August 23rd 2011 was named Lesser Harpy of Natal and Forte Norte, under Harpy Ellen Vancouver.
On July 16th 2011 became Harpy of Natal and Forte Norte, as announced in the Camarilla list.
On December 2016 moved from Natal and Forte Norte to Ouro Preto, after five years serving as the domain's Harpy.
Lately has been very active in the Camarilla political scenario.
Coterie
Allies
Demitri Armorieri, Prince of Natal and Forte Norte

Harrow, Harpy of Annapolis

Rook, Prince of Annapolis

Jean-Luck Matado, Keeper of Elysium of Natal and Forte Norte

Lucas Bonfim, Prince of Ouro Preto

Luigi Falcone, former Prince of Litoral Catarinense



Hyde Hercovitch, Archon to Lotharius [Deceased]
Maria Eduarda de Alcântara Vieira, Seneschal of Parahyba [Deceased]

Cecília M. Stills, Former Archon to Justicar Lucinde [Deceased]

Oz Stevenson, Harpy of New Rochelle [Deceased]

David Blanchett, Primogen of Atlanta [Deceased]

Enemies
Sire
Jasmin Montray (deceased)
Childer
Broodmates
Character Inspirations
Miranda Priestly, from "Devil Wears Prada"
Soundtrack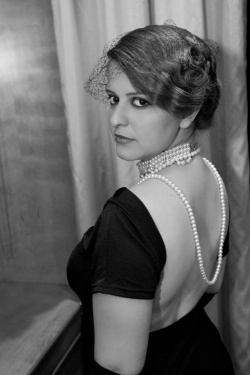 "A Little Less Conversation" by Elvis Presley
"Sweet Dreams" by Eurythmics
"Killer Queen" by Queen
"Another One Bites The Dust" by Queen
"Show Must Go On" by Queen
"Beautiful Dirty Rich" by Lady Gaga
"Mean Girls" by Sugarland
"I'm a Bitch" by Alanis Morissette
"The Bitch is Back" by Elton John
"Goodnight and Thank You" by Evita OST

Quotes
"The best compliment you can give an artist is a silent admiration, for true art really cannot be expressed by simple words"
"You are so cute trying to insult me. A pity you need to up your game in order to be successful"
"My dear little Amanda. You had such talent as a mortal, let us hope your sire has not killed that wit by making you Kindred" by Cassandra Sumner
Rumors
She loathes what these horrible poseurs that call themselves "artists" call art nowadays.

Her blunt critiques derive from the fact that she cannot herself produce art.

Although her love for the Fine Arts seems genuine enough, some claim she only do it to be able to talk ill about people and get away with it

[Insert mandatory Setite rumor here]

Once upon a time, she had managed to wiggle herself as a liaison between several different Justicarial offices, while officially just working for one at a time

She is slowly trying to work her way into becoming servire to all the Archons, just to keep her fingers (and ears) in all the different pies

Strangely, every Archon she worked for officially seems to die in mysterious circumstances

She once invited a Nosferatu to a Toreador party just to spite the organizer

She is part of several coteries, each with a different purpose to give her more power

She is a free agent, available to the highest bidder

Despite her extensive work on behalf of Clan Assamite, she despises them and only acted in favor of the Justicar to help pay the Extremis Boon

She's a Frenemy of Clan Tremere. They hate her, and yet they want to recruit her to their side.

A few of the more powerful Harpies have banded together and are out to take over the Camarilla, with Amanda at their head.

She only fakes her enmity to Clan Tremere, and is secretly working for them. Perhaps she's even a member. After all, her Prince is a Tremere and nobody has ever seen her act directly against a Tremere.

She'd sell her own mother to accomplish her goals. She's one cut-throat bitch. Some say that she did in fact sell her sire, who is conveniently dead

She lays all of the scandal of Clan Tremere right at the feet of one Tremere Harpy, whether that Harpy wants it or not.

She's blood bonded to a powerful Assamite Elder and that's why she works so hard for them.

She has been known to twist the truth politically to either suit herself or whoever was footing the bill

She and the Sabbat don't get along so much. And yet, she hasn't gotten any of the Sabbat "Princes" in Brazil dealt with. Hmmm.

She was seen talking to the Sabbat at mixed parties. Perhaps a bit too friendly

Rumors abound that she left Natal and Forte Norte after the city fell into chaos

I am Prosymnus.